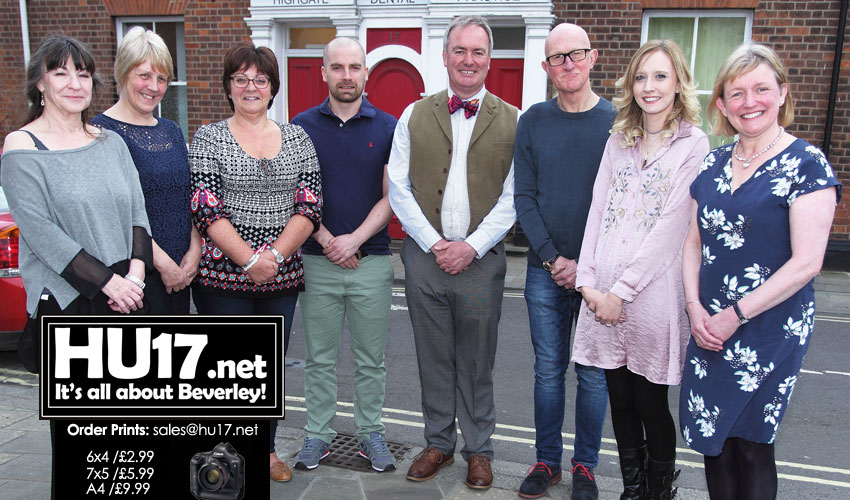 Highgate Dental Practice bid farewell to a few colleagues who between them have spent over forty years working at the practice.
Paula Burke, their associate dentist and Peggy the receptionist enjoyed a joint retirement party at the practice.
Paula has been with Highgate Dental Practice for 22 years and Peggy, the receptionist has 18 years at service Highgate.
Carla Coulson said both ladies will be missed. The practice also said goodbye to Mark Bentley who has been working with there for the past year.
Jonathan Glassby was welcomed to the practice as our new dentist as was Barbara who is joining the reception team.