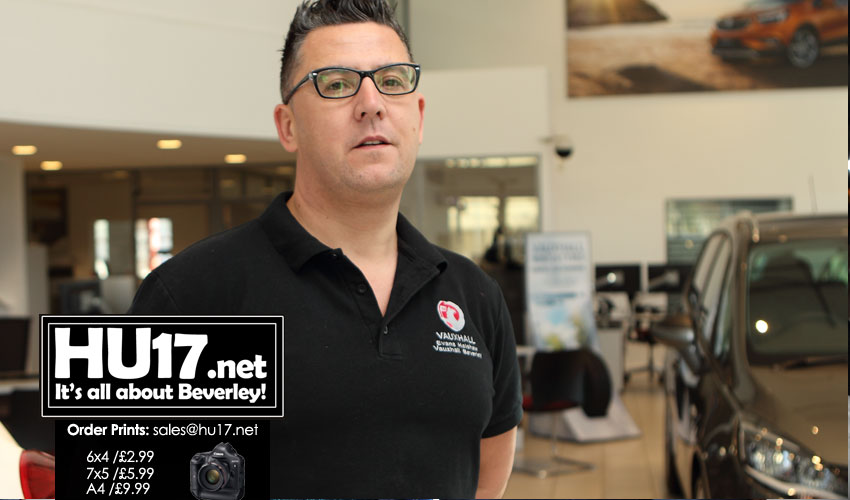 Government changes to the Vehicle Excess Duty (VED) will see a radical overhaul of how cars are taxed as of 1st April meaning the cost of ownership could increase. Local Vauxhall retailer, Evans Halshaw, is highlighting how these changes will impact on motorists.
The updated road tax measures will affect buyers of new cars as the revision of the vehicle tax bands could see motorists pay more for Vehicle Excess Duty from April 2017. With that in mind, Evans Halshaw is recommending that motorists in the market for a new car consider buying it before the changes come into force.
Those who buy a new Vauxhall from one of Evans Halshaw's sites in Mount Pleasant and Priory Park, Hull, and Beverley before the new rules take effect could make considerable savings, with some motorists benefitting from as much as a £500 saving.
The new legislation will see cars taxed on their CO2 emissions for the first year and then at a cost of £140 per year for all new cars with a list price of under £40,000. With that in mind, based on four years of ownership, the Corsa SRi 1.0i Turbo (90PS) Start/Stop ecoFLEX in three-door hatch body style will see the total VED charged go from £60 (zero VED in the first year, subsequent years at £20 standard rate) to £560 on the 1st April.
What's more, one of the best compact family cars on the market, the Astra SRi 1.0i Turbo (105PS) Start/Stop ecoFLEX in five-door hatch body style, which currently has a VED of £60, will see a Vehicle Excess Duty hike of £500. Similarly customers looking for a compact SUV will be impacted as the new regulations mean a Mokka X Active 1.6 CDTi (110PS) Start/Stop ecoFLEX FWD model will see Vehicle Excess Duty increase by £500 to £560.
Aron Brown, Dealer Principal at Evans Halshaw Beverley, comments:
"We don't want our customers to be caught out when the new VED changes come into force on 1st April."
"Only those cars ordered and registered after 31st March are subject to these new charges, so we would encourage anyone in the market for a new car to consider popping into see us before the beginning of April. Not only can we help you beat the tax hike if you order in March, but you will also be able to take advantage of our great finance offers, making your new Vauxhall even more affordable."
For more information on the VED change, please visit your nearest Evans Halshaw. Alternatively, go online to www.evanshalshaw.com/vauxhall.