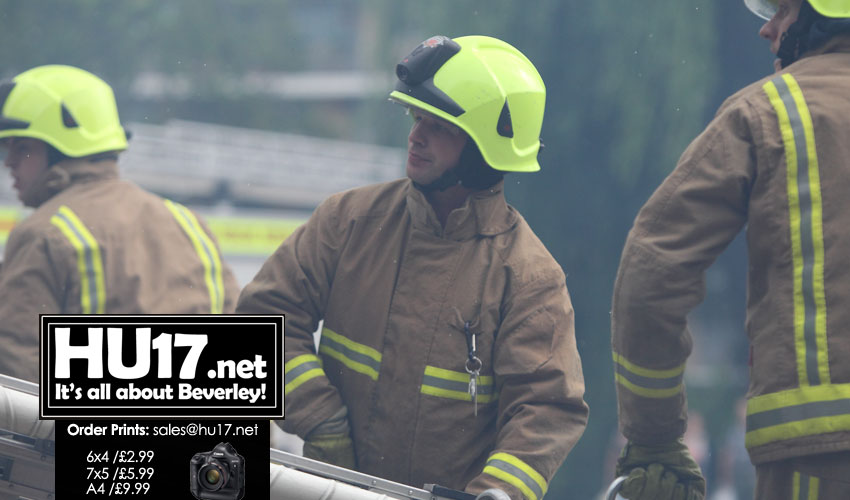 Humberside Fire and Rescue Service (HFRS) is recruiting for full-time firefighters once again. Around 2,500 people applied last summer and the whole process begins again now to find another 20 recruits for the next course starting in September 2017.
As the Service is committed to employing a workforce that is representative of the diverse community it serves, a series of taster days will take place across the region throughout February and March for those who may not have ever considered a career in the Fire Service.
HFRS will be hosting four positive action taster days to encourage interest from under-represented groups, namely women and those from black and minority ethnic backgrounds (BME).
Two further sessions will be open to anyone wanting to find out more about a rewarding career in the Fire Service.
Positive action taster sessions
Saturday 11 February, 10.00 – 16.00 at Fire and Rescue Service Headquarters, Summergroves Way, Hull, HU4 7BB

Monday 27 February, 14.00 – 21.00 at Scunthorpe Fire Station, Laneham Street, DN15 6JP

Wednesday 15 March, 14.00 – 21.00 at Peaks Lane Fire Station, Grimsby, DN32 9RS

Thursday 23 March, 14.00 – 21.00 at Calvert Lane Fire Station, Hull, HU4 6BL
Open taster sessions
Saturday 18 February, 10.00 – 16.00 at Clough Road Fire Station, Hull, HU6 7PL

Saturday 4 March, 10.00 – 16.00 at Peaks Lane Fire Station, Grimsby, DN32 9RS
Those who attend the sessions will be able to learn more about the Fire Service, its closer collaboration with partner agencies, medical emergencies, community safety initiatives and working with the vulnerable.
There will also be an opportunity to observe and take part in activities that are typical of a firefighter's role. These activities will be a reflection of the type of practical and physical tests expected to be undertaken as part of the recruitment process.
As well as an opportunity to gain an insight into a career as a firefighter, there will be an opportunity to meet and chat with current firefighters and instructors who will be happy to share their experiences, provide advice on how best to physically and mentally prepare for a firefighter career and answer any questions.
Chief Fire Officer Dene Sanders is delighted to be recruiting again so soon:
"Last year we opened full-time recruitment for the first time in nearly ten years. The response was outstanding and we look forward to another competitive process which will deliver another 20 outstanding recruits to help shape the future of our ever-evolving Service."
Places on each of the sessions are by appointment only and are likely to be very popular. Places can be booked by visiting the HFRS website at www.humbersidefire.gov.uk
Positive action does not guarantee that anyone from an under-represented group will gain employment.
Humberside Fire and Rescue Service recruits on merit and encourages applications for vacancies from all sections of the community.