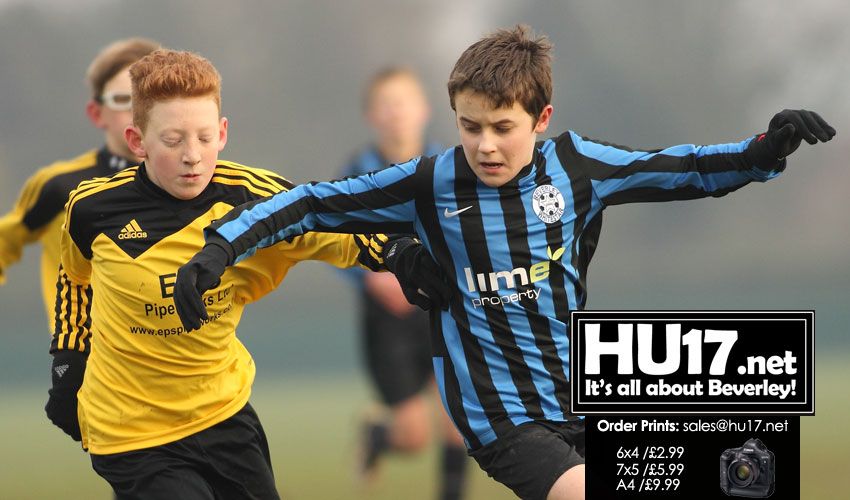 Photos from the Hull Boys Sunday Football League featuring Beverley Whitestar Dragons who took on South Cave Sporting Tigers at Longcroft School.
South Cave Tigers, placed third in the table went into the match against an unbeaten Whitestar team who are currently top.
On a morning when fixtures fell foul to the weather South Cave will be pleased their game went ahead as they took all three points in this close encounter.
Beverley Whitestar will be hoping to get back to winning was next weekend as they hit the road to take on Kingston Harriers in the Drypool U12s League.
Final Score : Beverley Whitestar Dragons 1 South Cave Sporting Tigers 2
Match Photos Featuring Beverley Whitestar and South Cave Sporting