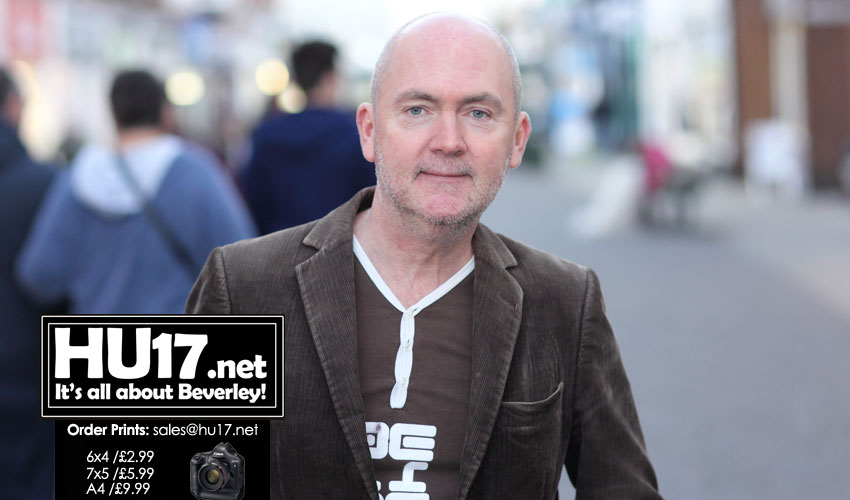 HU17.net is pleased to announce the appointment of Gary Horrocks as Arts and Cultural Editor.
Gary leads the International Judy Garland Club and has researched her life and times for over 17 years. He is editor of the Club's journal, a respected publication and a primary source of invaluable archival material for many serious Garland biographers and researchers.
Founder of HU17.net Paul Smith said: "Following a conversation it became clear that Gary has a unique take and good knowledge of the global and local arts and culture scene.
Given that we are just weeks away from the start of the Hull City of Culture 2017 there will be so much happening that it is important to be in a position to provide expert coverage.
Gary is keen to ensure that the wider community are aware of events that are happening locally and hopefully open up these experiences to a wider audience through the HU17.net platform.
For HU17.net it will create new channels and links with local initiatives like the East Riding Theatre, allowing us to create and publish content that will appeal to current and new readers.
He will help promote Beverley arts and culture and will be writing a series of features on key societies, organisations and individuals over the coming months.
Gary is also very active on social media (@GaryJHorrocks) so by working with him it will not only be beneficial to HU17.net but also to Beverley as whole by keeping his followers more in tune with what is happening here in East Yorkshire."
Commenting on his role Gary said:
"This is such an exciting opportunity. I do lots of research and writing for theatre and radio projects, most recently working with New End Theatre Beyond and Stage Productions in Leeds on 'Don't Leave Me Now,' a play about early onset dementia."
"I'm keen to showcase local personalities and projects and to bring the wealth of talent in the area to the fore. The ERT is a great example of superb, West End standard productions on our doorstep. I look forward to working with Paul."