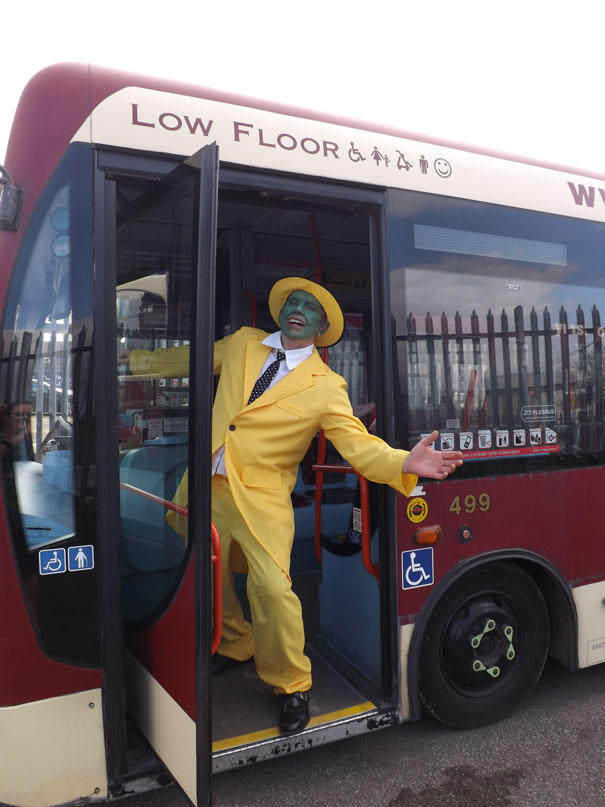 Passengers on local buses can expect to see nuns, army offices and cartoon characters driving buses through the region on Friday 18 November.
Staff at local bus company East Yorkshire Motor Services and Scarborough and District will be raising money for the BBC Children In Need charity appeal by wearing fancy dress to work.
The fancy dress day has been welcomed by the company's bus drivers, some of whom have been preparing their outfits for weeks in advance.
Peter Shipp, EYMS Chairman and Chief Executive, says he is happy for staff to have fun at work for a good cause.
"For the last two years our staff supported "Wacky Wardrobe Day" for Hull Children's University in a similar way, and these had a really good reaction from the public, so when some of our Scarborough drivers suggested we have another company-wide fancy dress day for Children In Need I was delighted to agree," he said.
"We have the chance to raise lots of money for this very worthwhile cause, and the sight of a bus driver wearing a silly costume brings a smile to our passengers' faces – even though we do get a few confused people asking if they've really seen a nun or a rabbit driving a bus down Beverley Road in Hull!"
Drivers will be delighted to receive donations on the day, as well as donating money themselves for the privilege of dressing up, and all money raised will go to the BBC Children In Need appeal.
Some staff other than drivers are also expected to dress up as they have done previously