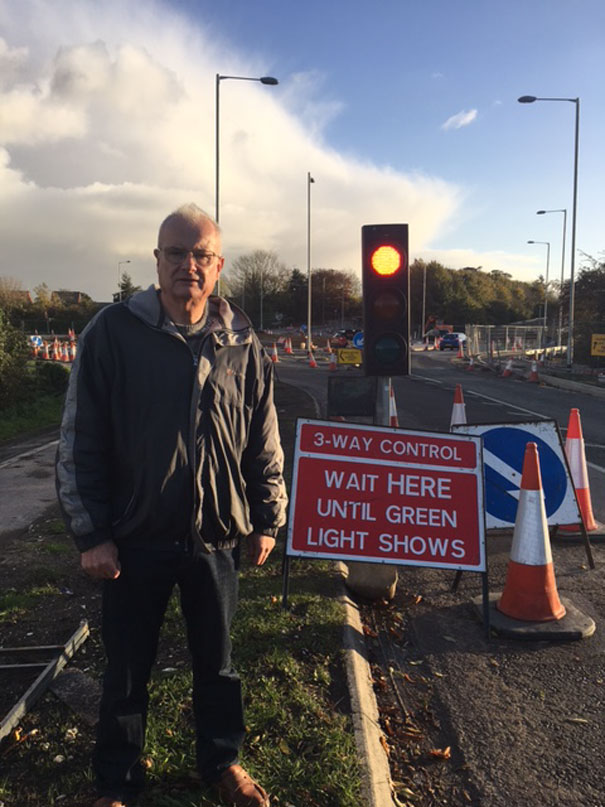 Temporary lights that have been causing motorists in Beverley real headache should be removed by end of the day this coming Friday.
Drivers in Beverley have endured long delays due to the temporary lights that have been in place at the new roundabouts on Malton Road and Driffield Road.
Cllr Denis Healy feels the progress of the project has been slow highlighting the type of agreement the local authority has with the developers tasked with building the road saying that that some major lessons should be learnt from this fiasco.
Mr. Healy, who represents the St Mary's Ward said;
"The disruption that has been caused to the public over recent weeks has been quite unacceptable."
"People need to be able to get to work or school without the prospect of delays in excess of half an hour each day."
"The contract for the link Road and roundabout construction is between the property developer and the contractors they appointed."
"This means that the Council has been unable to establish any kind of control over the project or impose financial penalties for late completion."
"The Council needs to learn some major lessons from this fiasco for the future.
"In particular I feel that highway works of this kind should be carried out by the Highways Authority, with the developer covering the costs involved."
"This would then give the Council a direct contractual relationship with the contractor, which could include appropriate penalties for not meeting any required timescales."
"It has been very frustrating to see the slow progress of the work, and know that there is very little the Council can do about it because they entered into an agreement which conceded all control to a property developer."
"The residents have paid the price with the inconvenience they have suffered, and that is unacceptable."
The new road that will link to two junctions and help eases congestion is due to be open at the end of November.