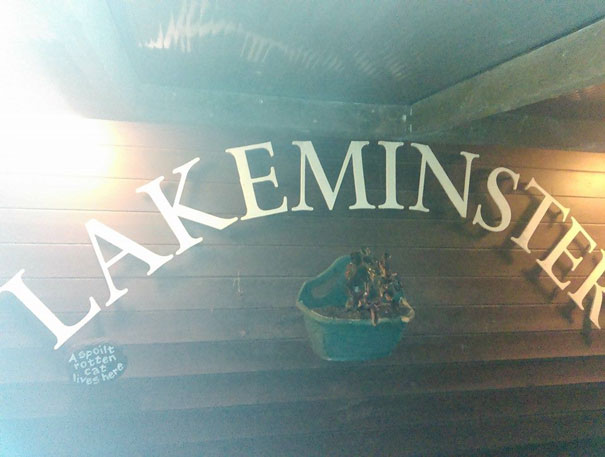 An independent East Riding of Yorkshire Council cllr has raised concerns that the authority could end up with a £10m claim over the way they have handled Lakeminster Park.
Lakeminster Park Ltd and resident Alan Coates have been granted permission by the Court of Appeal to appeal His Honour Judge Pelling QC's decision of 6 November 2015 not to revoke his ruling made on 14 April 2015 to strike out Lakeminster Park Ltd's and Alan Coates' appeal claim.
The claim relates to their joint appeal against the decision of the Planning Inspector Diane Lewis in September 2014 when she upheld East Riding of Yorkshire Council's refusal of planning permission for permanent residential occupancy at Lakeminster Park, Beverley.
Lakeminster Park Ltd and Alan Coates are also seeking to put forward new evidence and introduce another resident as a co-appellant in the case.
A representative of Lakeminster Park Ltd said;
"We are very pleased to have been granted leave to appeal the rulings made by Judge Pelling QC last year."
"We are now in the process of preparing our case for the appeal hearing, a date for which has yet to be set."
"We have written to the remaining residents of Lakeminster Park, who have supported our appeal from the beginning, to update them on our ongoing legal action in respect of the planning inquiry decision."
"We remain committed on their behalf to take this case back to another planning inquiry to prevent any remaining resident from being evicted from their homes."
Cllr Andy Strangeway from Pocklington Provincial Ward has said in a letter to East Riding of Yorkshire Council that residents have a £5m legal case and should the final ruling fall in their favour the council could potentially have to fork out £10m in costs and compensation.
Diane Lewis who in March 2015 refused retrospective planning permission for the change of use of 73 existing park homes for permanent residential occupation at Lakeminster Park.
She found that the refusal of planning permission by the council was "necessary and proportionate in the public interest and no violation against residents' human rights would result."
MP Graham Stuart back in 2011 met with residents and at the time encouraged them to take legal advice, at meeting with them at Hodgsons Pub the MP for Bevelrey and Holderness said;
"Some of the residents of Lakeminster Park are elderly, some disabled and the developer should hang his head in shame if he misled them. I find his protestations of innocence unbelievable."
"He took some residents' main homes in part-exchange and must have known their circumstances and known that what he was doing was wrong. I hope that the residents organise themselves into a group and consider taking joint legal action against the developer."
However the MP stopped short at supporting any notions for respective planning permission saying this would reward the developer with a him with a 'multi-million' pound gain.