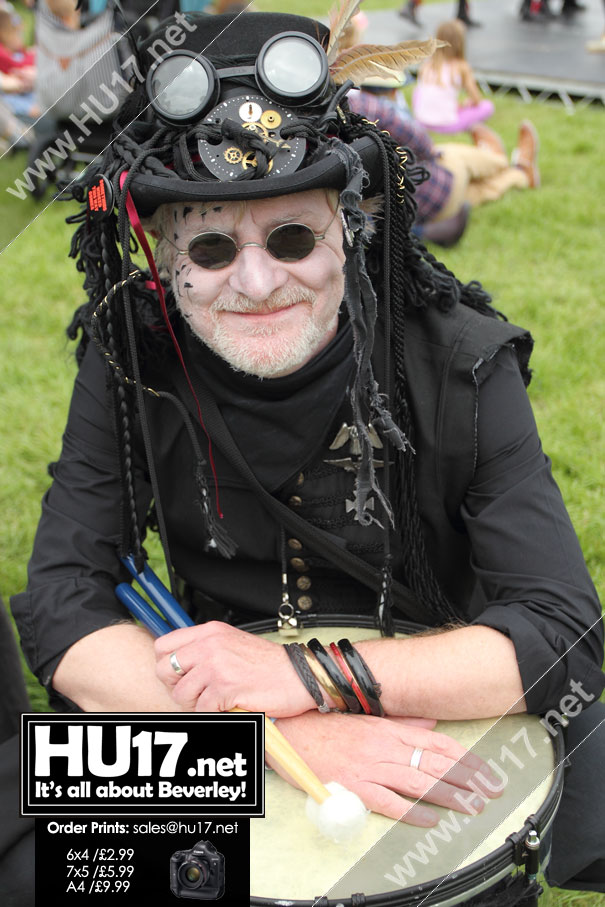 After the success of Beverley Folk Festival 2016, plans are already underway for 2017 and now is the chance for revelers to purchase full weekend tickets for just £85 each – a saving of £35 off the full price.
Matt Snowden, voluntary festival chairman, explained:
"We know the 2016 festival was only a few weeks away, but we're already working hard to ensure 2017 will be another hit. To date, we can already confirm living folk legend Martin Carthy and his equally talented daughter Eliza Carthy are set to perform, as well as False Lights, one of the hottest folk rock groups on the scene."
"The Summer Sizzler ticket deal enables you to experience everything the festival has to offer. This year we had over 100 artists and groups performing, from big names like Kate Rusby and Steeleye Span, to some of the best young artists on the festival scene."
"We want 2017 to be even better, especially as it will take place during Hull's year as City of Culture – we want to play our part in helping to mark this fantastic opportunity for not just the city, but also Beverley and wider East Riding area."
More artists for Beverley Folk Festival's 2017 line-up will be announced over the coming weeks. The Summer Sizzler is the best deal currently available, with ticket prices set to rise by the end of summer, so the advice from event organisers is for festival-goers to get them whilst they're hot!
The Summer Sizzler ticket deal can be purchased at £85 through www.beverleyfestival.com(free of charge for children under the age of 12). A weekend camping option is also available.
Beverley Folk Festival takes place from Friday 16th to Sunday 18th June 2017 at Beverley Racecourse
For full details and to book tickets visit www.beverleyfestival.com