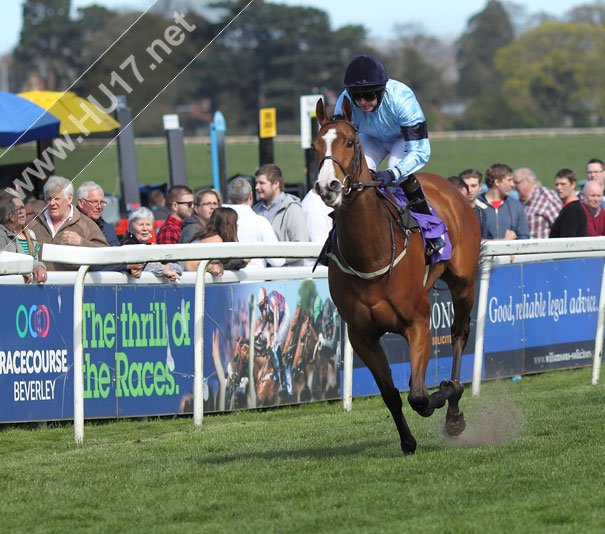 Red-hot North Yorkshire trainer Jedd O'Keeffe is bullish about the chances of further success on the first leg of double-header at Beverley Racecourse on Friday evening.
The Middleham Moor handler has his string in top form, and bids to enhances the figures by saddling Sovereign Bounty in the £8,000 Aunt Bessie's Handicap over seven and a half furlongs.
Despite having failed to land a blow over a mile at Carlisle just over a week ago, O'Keeffe is heartened by Sovereign Bounty's course-winning form on the Westwood.
He also felt there there extenuating circumstances behind his last visit to a racecourse.
O'Keeffe said: "He likes Beverley and this is obviously a nice prize to go for.
"He finished third there and won there last year, so that counts in his favour.
"He's in good form and I wouldn't be concerned about his handicap mark.
"We'd also be confident he'll do better than at Carlisle last time. He was a touch disappointing there as he never really got into a rhythm as it was a stop-start sort of a race.
"Hopefully he'll get a good, strong pace and get some early cover at Beverley.
"If he does, I think he'd have a pretty good chance – he just needs that all-important bit of luck."
Sovereign Bounty is one of 10 declared runners for the Aunt Bessie's Handicap – one of six races on Beverley's 'Party on the Pasture' night, which begins at 6.15pm.
Last-time-out scorers Shouranour, Victoire De Lyphar, Lawyer and Viscount Barfield are also in contention in a strong-looking renewal, while Relight My Fire aims to win the race for a second time.
O'Keeffe could also be represented by Whitkirk on 'The Big Saturday Raceday' at Beverley on Saturday afternoon.
The three-year-old gelding hacked up at Hamilton on Tuesday and could make a swift return to action in the Eltherington Handicap over seven and a half furlongs.
O'Keeffe said: "He won well at Hamilton – really well – but I assume the handicapper will have his say now.
"He'd run at Beverley off a penalty, though, so that would be appealing, but we don't want any more rain for him.
"He's tall, long and lean and doesn't take a lot of hard work at home to learn his job.
"Even so, he's surprised me how well he's done, so hopefully there's more to come if he does run at Beverley."
The official going at Beverley on Wednesday morning was good after 11 millimetres of rainfall on Tuesday night.
A prolonged dry from Thursday onwards has been forecast, with temperatures at the weekend set to reach a maximum high of 17C.