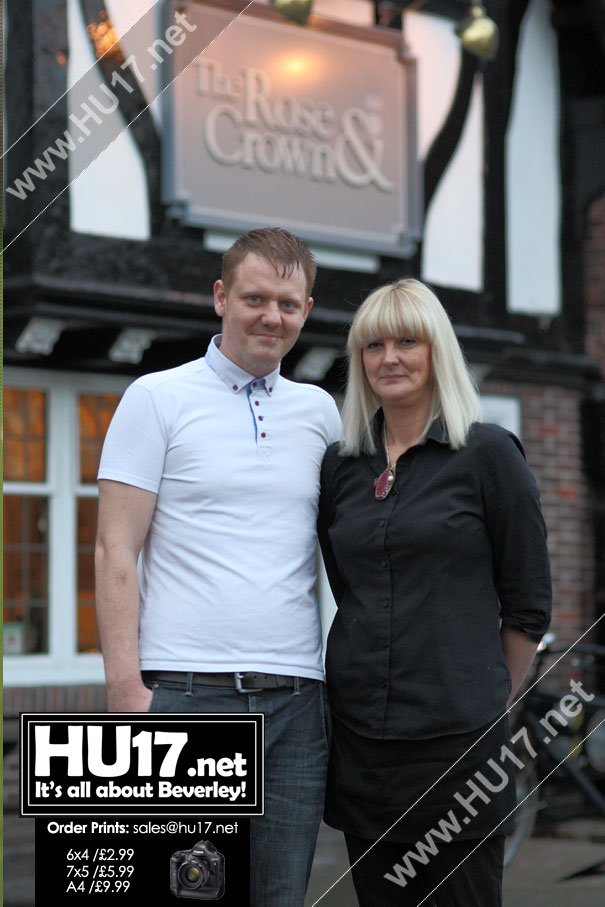 Beverley's Rose and Crown Pub is starting to win over the customers since it was re-opened at the start of December.
According to the reviews left on the number-one site for reviews, TripAdvisor, service and quality have been highly rated by the people who have been in.
Currently ranked 65 out of the 118 places to eat in Beverley the most-recent comments have been very complimentary, one TripAdvisor user said;
'Absolutely wonderful place to eat, the food was excellent and at a reasonably price, the atmosphere was good. The service excellent.'
Located in the Georgian Quarter of Beverley, The Rose and Crown has seen many different owners in recent years and gone through a number of changes.
Those who are visiting Beverley seem to also enjoy the other features the pub has. A visitor to Beverley's Festival of Christmas was full of praise describing the Rose and Crown as a great find, they said on TripAdvisor;
'We had a lovely Sunday lunch here, with nice open log fires and wing back chairs to sit in after your meal and enjoy the ambiance of this old-fashioned pub, I must admit it was a busy Sunday with the Christmas festival being on in Beverley and to find this pub was a great find and will be back.'
It is not just people going for a meal who are enjoying the experience, people from York who used the venue for a business meeting were again very positive about their experiences, saying;
'Had a meeting here last week, ordered food for 13 people, and I have to say it was delicious. The pub has just re-opened and there may be one of two teething problems, but overall I would recommend as the service, ambiance and staff are good.'
It seems that Shane Tate and Christine Singleton have got things going in the right direction as they look to make the Rose and Crown a success.
Click here to read to the reviews for the Rose and Crown in Beverley that are posted on TripAdvisor.