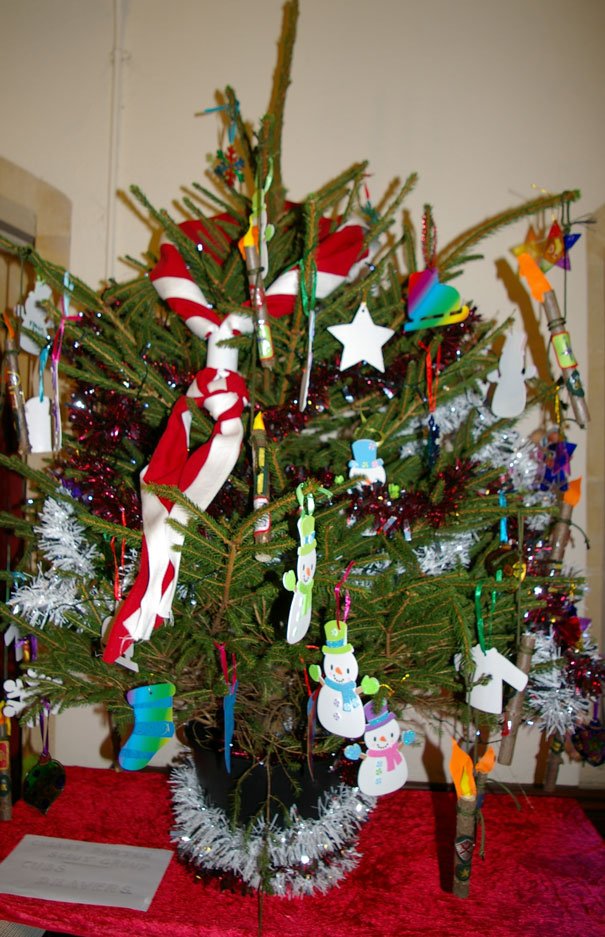 Ding Dong Merrily On High, Children from East Riding have been ringing in Christmas while helping to support the Church Tower appeal at St Michael's in Cherry Burton.
The friends of St Michael's Church in Cherry Burton organised their first Christmas Tree Competition to help with fund raising for the appeal, which recently paid £60,000 for long overdue repair work to the tower.
The 10 trees in the competition – sponsored by local businesses including Linden Homes North – were handed over to village groups (including scouts, brownies, guides, pre-school children) to decorate, and the fantastic finished results are taking pride of place in the church until Christmas.
Faced with the tough task of judging the trees were vicar Richard Parkinson and the Chairman of the Friends Paul Staniford, who awarded prizes and certificates to the winners and others taking part.
Paul said:
"The competition has been a great success, the groups in the village have been enthusiastic supporters, and the decorated trees in the church can be viewed and visited daily up until Christmas.
"The friends of St Michael's wish all the sponsors a very Merry Christmas and thank them all for their generous sponsorship and support."
Linden Homes North sales manager Julie Hubbard said:
"This has been a wonderful opportunity for us to get involved with such a great idea that will benefit the whole community. Well done to everyone who has taken part and we have really enjoyed looking at the fabulous results of the Linden Homes tree."