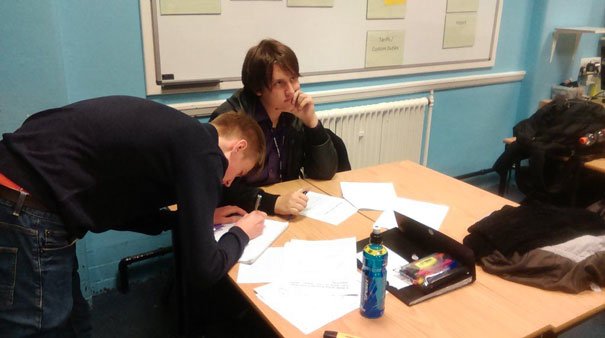 Three teams of students from East Yorkshire schools convened on Beverley Joint 6th, vying for a place in the regional finals of the UK's toughest debating competition. It was the first time the competition had involved East Riding Schools.
After an evening of hard-fought debate, Wolfreton School & Sixth Form College were proven victorious, having triumphed over Beverley Joint 6th and Hymers College. The schools on the day discussed diverse issues such as HS2 and compulsory vaccinations. The competition is sponsored by primary funder the Wellcome Trust.
Regarded as the toughest debating competition in the UK, debaters had to prove they could answer the tough questions to claim the top prize, as Wolfreton School & Sixth Form College did. A brilliant speech alone will not suffice in the competition which tests students' knowledge, as well as their public speaking skills.
All schools enjoyed making contributions to the debates from the floor as well as speaking on the panels. Sindhu Ram, Hymers College, particularly impressed the judges with her sharp contributions from the floor and was named Best Individual.
During the debates students were grilled by a group of expert judges and professionals from across East Yorkshire. Judges included Karen Dow, retired deputy headteacher; Jan Garrill, chief executive, Two Ridings Community Foundation; Tony Neal, consultant & trainer, Association of School and College Leaders; Helen Bissett, managing director, H&H Agency.
The teenage wiz-kids debated contemporary political, scientific and cultural controversies in a full evening of debate.
Everyone agreed that all students engaged in a friendly yet fiery manner, and all the judges were impressed by the contribution the students made to these key issues.