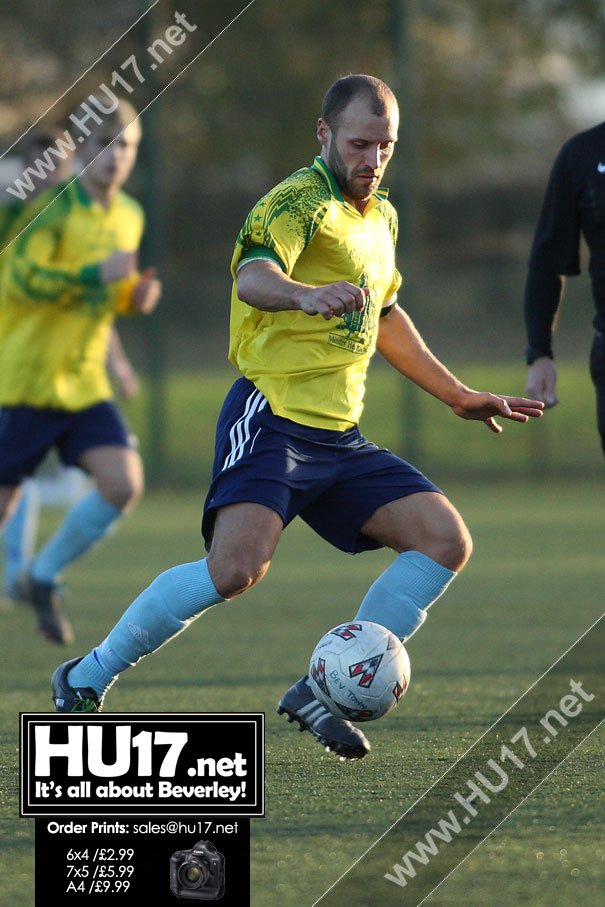 Beverley Town Reserves are now joint top in the East Riding County League after they beat Bridlington SC County at the weekend.
An emphatic 5-3 win saw Beverley capitalise on a day when the top two teams were in cup action to close the gap and climb the table.
A very good second half performance from Town secured the points after they trailed at half time conceding three first-half goals.
Beverley went a goal behind after a deflected shot looped over keeper Matthew Spencer. Beverley got back on level terms following a move that saw Adam Gibson pick out Adam Williamson at the far post who headed home.
Poor defending at a corner saw the momentum switch back in Bridlington's favour as the home side converted to go back in front.
Skipper Tom Davies again showed his class as scored his third goal in three games to get Beverley back on level terms with a smart finish.
Williamson, Oliver Baldwin and Matthew Trowill all had good chances, but it was Bridlington, who again went ahead with long range effort that found the bottom corner.
After the break, it was Beverley, who started the stronger of the two teams and were soon all square again for the third time in the match when Ben Fletcher found the back of the net.
Beverley finally went in front for the first time in the game. Play Manager Shaun Gibson put his side in front with a sublime acrobatic volley.
Yet again Beverley created chances though were unable to find the killer goal that saw Baldwin's penalty kick saved.
The introduction of Daniel Atkinson late on in the match proved to a master stroke by Gibson. The attacker raced through to finish with aplomb and wrap up the points for Beverley.
Saturday will see Beverley take a break from the league as they take on Sculcoates Reserves in the East Riding County FA Senior Cup.
Final Score: Bridlington SC Reserves 3 Beverley Town Reserves 5