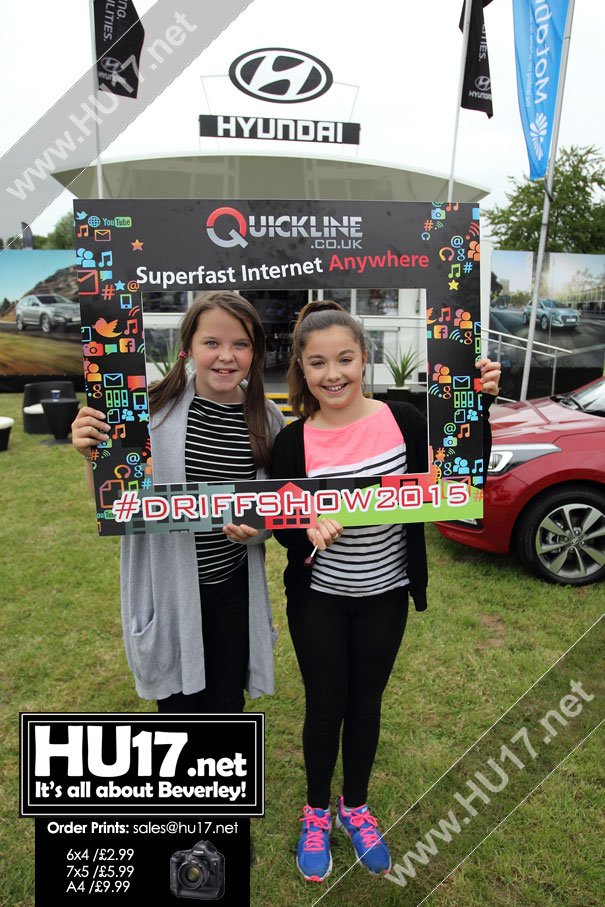 Thousands of people headed to the Driffield Showground for the one day Driffield Show where they got to view a range of agricultural equipment and host of displays.
There were plenty of local faces from Beverley a the venue both visitors and also businesses that were there to support the event.
Quickline, providers of superfast broadband were one of the event sponsors and they say they had a fantastic time at the show and are already looking ahead to next year's event.
Speaking to HU17.net a spokesperson for Quickline said;
"Quickline provided the internet and wifi at Driffield Show yesterday and what a fantastic day we've had at Driffield Show today."
"As the UK's largest one-day agricultural show it really does have something for everyone, whatever their age and you don't need to live in the countryside to appreciate what it has to offer."
"There is enormous farm machinery and beautifully well-kept animals are shown by proud owners, many of whom keep these animals as a hobby and enjoy coming to Driffield each year to see if they can win a prize."
"Plus there is show jumping, a dog show, flowers, vegetables and a delicious food hall celebrating local produce."
"As sponsors of the event the hospitality is outstanding, great food and fantastic service. Although there is a huge selection of food and beverage treats on offer around the show ground."
"We are delighted that the Quickline stand was buzzing with many people showing an interest in our services, it has been a really good day, one which will definitely be repeated next year."
"We're already looking forward to #DriffShow16"
Beverley Building Society were at the event as that sponsored one of the show rings and described the day as fantastic.
Other links to Beverley included local developer Peter Ward whose company sponsored one of the show jumping competitions and cup.
Chopin Russ Underwood ridden by Olivia Dales won the Peter Ward Homes Ltd 1.40m Open Championship, while entry 318 won the Junior Cup.