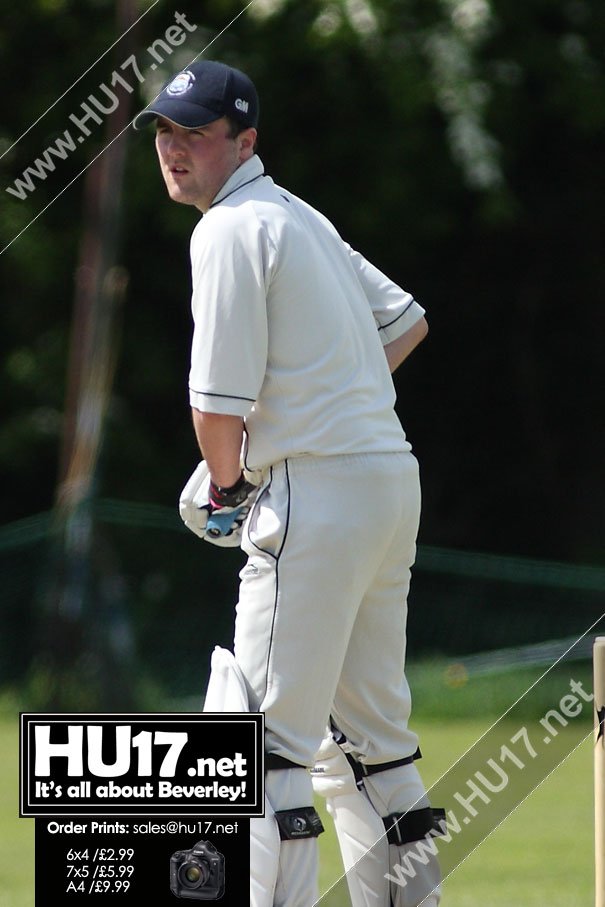 Beverley Town Cricket Club third team will hit the road this weekend in a match that will see them go head to head with side directly below them in the league.
Town face Kirkella this Saturday in Hunters York & District Senior Cricket League, a side they are just 24 points ahead of.
Speaking ahead of the game skipper Alex Nightingale said;
"We have to keep the pressure on South Holderness and Humbleton but Kirkella are breathing down our necks just a place below us in the league so it's yet another big game that all 11 players have to be up for."
"It's a very small ground at Kirkella so the bowlers have to be really on their game and perform to make sure we don't give away easy runs."
"If Ben Fish continues his great form and after last week's good win against Patrington, we go into the match pretty confident that we can get a good result."
Sam Welburn is still leading the second team so Beverley has drafted in some more experience into the side with the introduction Nelly Graham. They will, however, go into the match without Alan Acklam who was prolific with the bat against Patrington.
Nightingale added;
"Graham comes into the team which will add some experience to the bowling attack. The other young bowlers need to continue bowling tight spells as they have been."
Last weekend, it was Owen Parnaby and Junior Tupai, who stole the headlines after both players picked up four wickets. Tim Fordon who was skipper for the match did a great job guiding the team a critical victory at the Norwood Recreation Ground.
With the top two sides in the table facing relatively less challenging games than Beverley in the latest round of fixtures, they will most certainly be needing a full 30 points from the game to keep in touch with the league leaders.