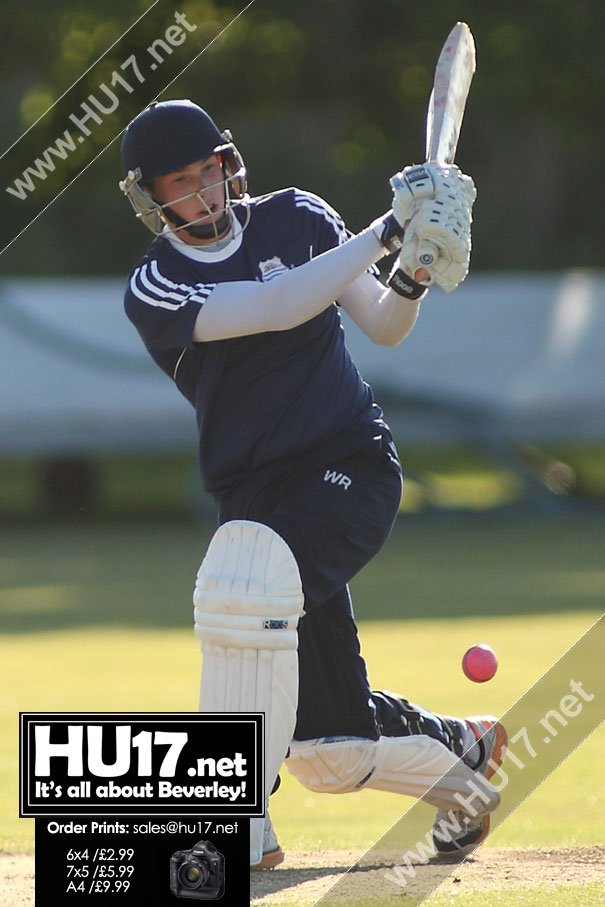 Beverley Buccaneers got off to a perfect start in the ECB NatWest Twenty20 as they thrashed the Cottingham Super Chargers at the Norwood Recreation Ground.
Batting first on a perfect pitch, the Buccaneers posted a score of 169. Will Roobottom 25, Kez Thompson 25, Will Fish 26 and Kez Simpson 30 all made a useful contribution with the bat.
Skipper of the side Jamie Roe said;
"Everyone chipped in with the runs for us tonight. Fish was outstanding in the last four overs smashing it to all parts of the ground."
With such a large total posted by the Buccaneers, it was always going to be a big ask for the Super Chargers to chase the required 170 to win the contest.
In reply the Super Changers scored just 51 runs giving the Buccaneers a crushing 118 run victory thanks to some sharp fielding and strong performance from the bowlers.
Buccaneers Brad Graham maintained his form bagging his second hatrick in as many weeks. There were wickets Charles Fish, Tommy Hudson, Joey Franklin, Roobottom and Ed Chappell.
Roe, however, was particularly pleased for one of the younger players in his squad, he said;
"Our under 13s player Chappell bowled excellent. He was rewarded for his efforts taking a what I feel was a well-deserved wicket."
While this may have been a one-sided contest, tougher games are to come for the Buccaneers. In just two weeks they take on Fenner, a match that will certainly be a test of their abilities as a side.
That said Roe and his Buccaneers squad would have no doubt gained a lot of confidence from the win and their batting, bowling and fielding performances.
If the Buccaneers continue to play as they did in this game, then it will be other sides which will not fancy their chances against a team that is awash with talent.