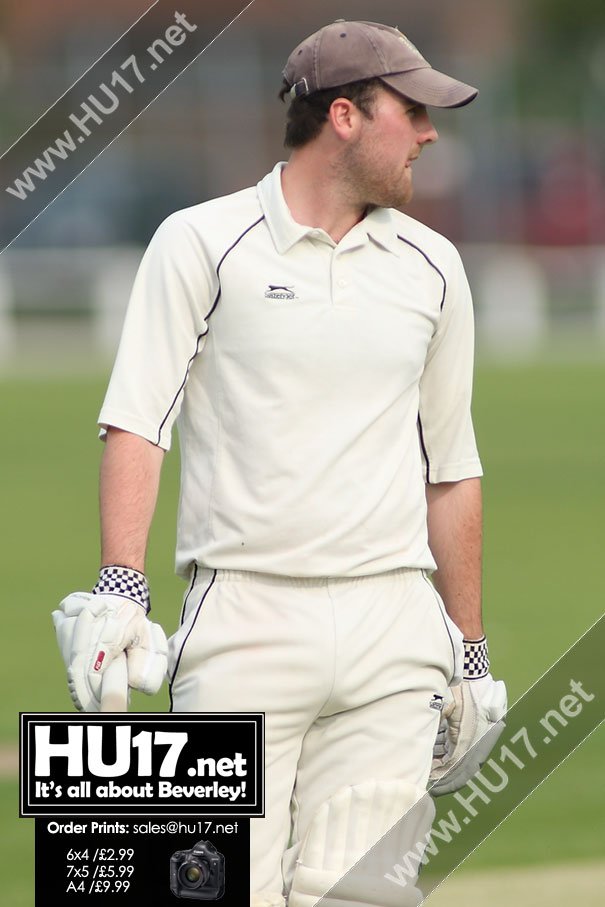 Following last week's defeat at the hands of Humbleton, Beverley Town Cricket Club 3rd team are looking to kick start their season on the back of an interrupted opening to this year's campaign.
Vice Captain Alex Nightingale speaking ahead of the game said;
"it's been a really tricky start for us so far, we had a fixture rained off, Hornsea also called off leaving us under cooked for last week's game at Humbleton."
"We are all looking for a positive result at Hessle this week. As a team you always look to start the season well and build upon some good work in preseason."
"For us it has been difficult so far due to the fixtures being called off however we can't feel sorry for ourselves, we need move forward into Saturday."
Despite last week's setback it is evident the 3rd team are confident ahead of yet another away fixture.
Beverley will be boosted by the return of a number of players for the fixture, commenting on this Nightingale said;
"We have another strong team this week and have benefitted from a few players returning; Paul Best has come back in after being bored to death at Hull City last week and will want to give James Emery a selection head ache next week. In addition we have Tim Fordon back who adds years of experience."
"It has been a really difficult week regarding selection with these players coming back, Joey Franklin and Charlie Bough have missed out, but also have a really good opportunity to give the selectors something to think about next week."
Beverley Town Cricket Club third team have one eye on promotion this year and will feel a positive result is more than achievable away at Hessle.