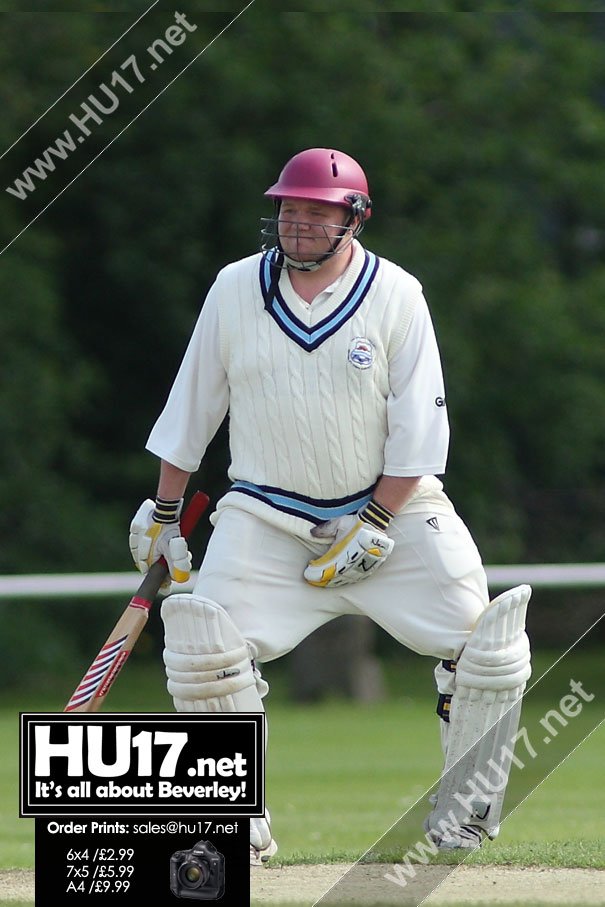 Beverley Town Cricket Club were knocked out the first round of the Hunters Cup after they were beaten by five wickets at home.
Batting first at the Norwood Recreation Ground, Beverley Town set the visitors, Studley Royal, a total 120 runs to win the match.
A poor start by Beverley saw them lose flurry of early wickets including that of Ben Fish who lasted just five overs 20 minutes at the crease scored just five runs.
Ollie Grantham, the most experienced player in the side also fell early as he managed just 10 runs for his 24 minutes at the crease. Both Rob the fish then Greg Wiley also fell cheaply managing just four runs apiece.
Just when Beverley looked like they were going to struggle to post hundred Brad Dobson and James Emery groundout vital runs, building a partnership as the pair added 60 to the score.
Emery ended the innings on an unbeaten 28 showing his character and determination running hard between the wickets and thrashing the ball whenever possible.
More remarkable about the performance by Emery was that Emery was clearly having issues, in the middle as he constantly paused to adjust his box. However, despite this discomfort, he still managed to do a sterling job the team.
Under the leadership of skipper Jamie Roe Beverley Town's bowlers faced a formidable task as they looked to skittle out Studley Royal or try to prevent them from reaching the target of just 120 runs.
Jamie Roe, Matthew Mud, Bradley Graham, Kieran Thompson and Emery all took a wicket each, but it was to no avail as Studley Royal eased past the required runs with both overs wickets to spare.