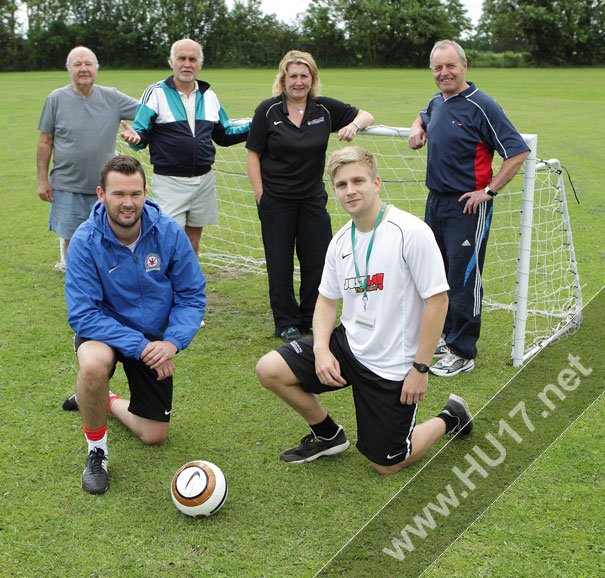 East Riding of Yorkshire Council's Sport, Play and Arts Service is introducing new Walking Football evening sessions in Beverley, starting on Tuesday, 5 May, following the success of sessions which have taken place in Cottingham.
Taking place at Longcroft Upper School site on Burton Road every Tuesday evening, the sessions will be run outdoors on the 3G artificial pitch from 6-7pm.
Walking Football is targeted at people over 50 and aims to provide fun and sociable football games and skills, which will improve fitness for those who maybe previously played and would like a chance to get their boots on once again.
The sessions will be led by Adam Gibson and Peter Walker, of the sport, play and arts service, who will provide casual, organised walking football games – accommodating various fitness levels – to provide low to mid-intensity matches ideal for those who haven't played for a long time or would just like to get fitter and meet new people.
Adam Gibson, community sports coach – healthy lifestyle, said:
"The sessions are a fantastic way to get involved with sport at a softer level, where no running is involved.
"The slow-paced sessions are not only beneficial to people wanting to get active and healthy, but also act as a place to meet new people and socialise.
"If anyone is interested in joining a football group but can't physically meet the fast demand or feels they aren't fit enough, I would definitely recommend this session."
No matter what skill or fitness level, everyone is welcome to try Walking Football.
For more information or to book on to a session, contact Adam Gibson on (01482) 392528 or email adam.gibson@eastriding.gov.uk or Peter Walker on (01482) 392540 or email peter.walker@eastriding.gov.uk