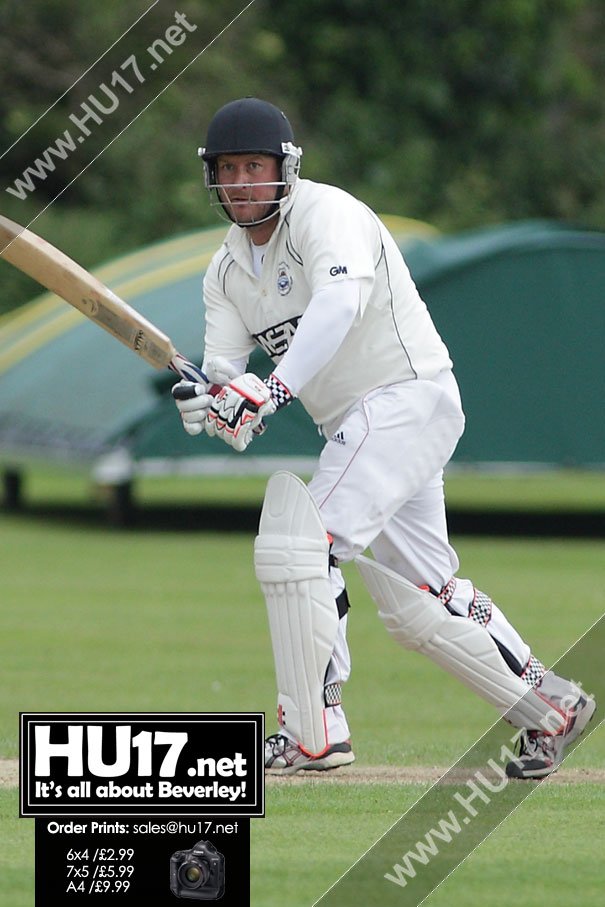 Beverley Town Cricket club enter the 2015 season with an opportunity to be promoted in to the top flight of cricket in Yorkshire.
The new pyramid system that will be introduced for the 2016 season means that if Beverley finish in one of the top 5 positions of the York Senior League they will be part of the new ECB Yorkshire Premier Division. If successful, they will face opposition such as York, Harrogate, Scarborough and Yorkshire Academy.
This exciting new system will also give the winners of that league a chance to enter a play off system with neighbouring leagues and the resulting final will be played in Abu Dhabi.
Speaking to the captain of Beverley first team Jon Fisher, he said;
"This is the most exciting prospect to a season in Beverley's history, the new structure will give us the chance to be promoted in to the highest level of amateur cricket."
"This means we will be playing against some of the best players in the county. We have a crop of very talented young cricketers that I firmly believe can get us in to the new league."
Beverley started the new season with a pre-season friendly to Yorkshire league opposition Cleethorpes.
Batting first, Beverley openers Ben Fish and Tony Spence started solidly with Ben Fish taking the initiative by striking 3 straight 6's on his way to a very composed 71, Spence and in the incoming Olly Grantham were unfortunate not to score heavily against a fairly quick Cleethorpes attack.
Skipper Jonathan Fisher looked to be back to quick scoring runs on his way to 57 before being caught behind. Beverley's innings somewhat fizzled out to 183 after a good platform was laid.
The second innings started with two young bowling prospects in Brad Graham and Kez Thompson, unfortunately neither making an early breakthrough but showing good signs of pace and movement. It was up to Jon fisher to make the breakthrough by clean bowling the cleethorpes skipper.
It was later in the innings when Kez Thompson claimed a couple of wickets but they came a fraction too late and cleethorpes took victory with a couple of overs to spare.
Beverley Town Cricket Club go for real this Saturday when the first team start their league campaign against Easingwold at home on.
The second team start their campaign under new skipper James Emery in Division 1 of the York Senior League, again this could be an exciting prospect for the seconds, if they can finish in the top 4 and the first team finish in the top 5 then both teams will be promoted to higher standards of cricket.
Beverley's third team will again be led by Sam Welburn and they will be looking for more of the same from last year giving opportunities for young players coming through, the new league re-structuring for 2016 means there will be no relegation so it will allow the young ones to just play their cricket and develop their games.
Fisher added;
"The club is in a great position and welcomes new players and members to come down to Norwood Park and enjoy the atmosphere of great cricket."