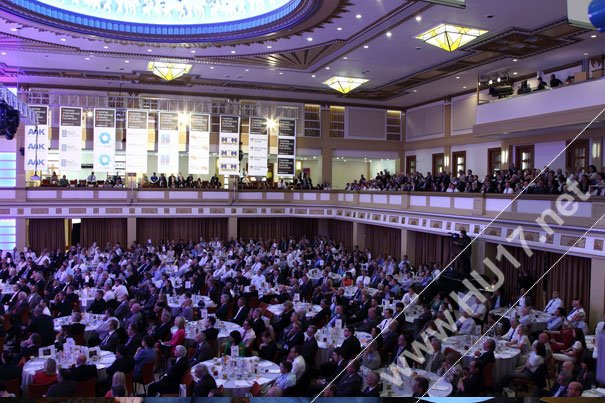 The former chair of supermarket giant Morrisons will head the bill at this year's Yorkshire International Business Convention.
Yorkshire businessman Sir Ken Morrison CBE, now Life President of Morrisons – the fourth largest supermarket group in the country – will share his business life story and the lessons that can be drawn from his success with delegates at the increasingly popular event, which will be held at The Spa in Bridlington on June 5.
Morrison joins an impressive line-up that also includes human rights activist Ziauddin Yousafzai, 2010 World Cup Final referee Howard Webb, intrepid explorer Ken Hames and peace educator Mark Milton.
Mike Firth, founder of YIBC, said he is delighted to be able to confirm Sir Ken's appearance.
He said:
"This year we are bringing an inspiring and educational line-up of speakers, including two quite amazing stories. Sir ken Morrison will share his story of his business life and pass on lessons learned as he built Morrisons from a market shop to the fourth largest supermarket in the UK."
"Ziauddin Yousafzai is a passionate believer in education and in particular the right of all girls to be treated equally. He founded a school in the Swat Valley in Afghanistan which brought education to all the local children."
"He suffered many threats from Taliban extremists and went through the horror of seeing his daughter Malala shot. At The Spa, he will share his very brave and inspirational story."
Sir Ken took the helm of a family business at the age of 26. By 1956 he was Chair and Managing Director of the small group of shops that would become Wm Morrisons.
Excitement is now building ahead of the event and Mr Firth is looking forward to another day of 'inspiring people inspiring people' in Bridlington.
"Every year we wonder how we're going to top the last but for 2015 we have a very strong line-up yet again. The excitement is increasing by the day and we can't wait for June and to make our return to The Spa in Bridlington," he said.
Tickets for YIBC 2015 can be booked in advance via the website www.yibc.biz