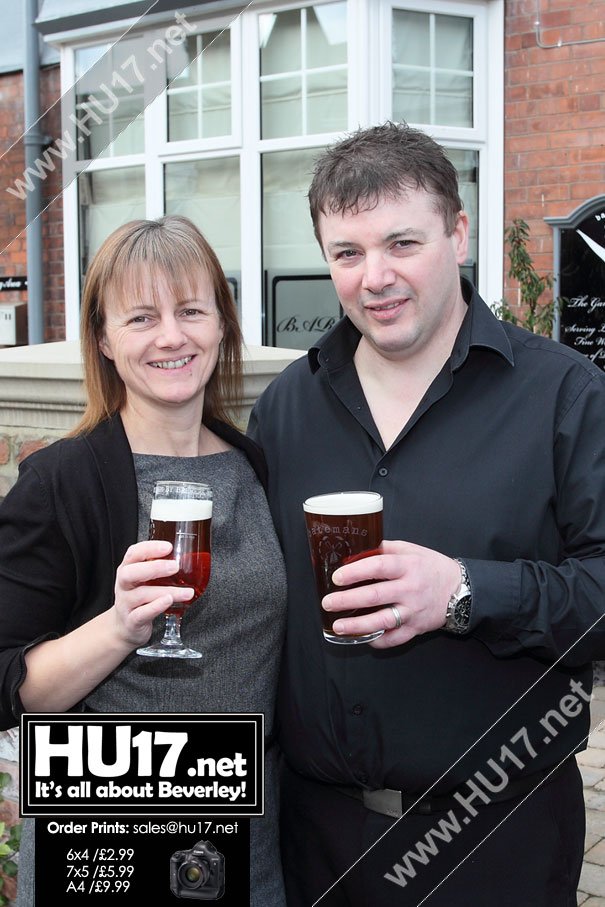 Batemans, the new owners The Game Bird, Holme Church Lane, Beverley, have said they plan to make the Beverley pub an integral part of the community.
By offering top-quality food and drink at affordable prices, excellent service and consistency, the Lincolnshire Family Brewery, with 140 years' trading behind them, are confident they can get it right with their latest pub here in Beverley.
Paul Withrington, a Profit Partnership Manager with Batemans, speaking to HU17.net, said: "Batemans is a family craft brewery. The Game Bird is our third pub in the Yorkshire region and is a managed pub that will be looked after by Martin and Tina Scott."
The Game Bird closed its doors last October after the previous owner looked to sell the business on. Now, less than four months later, it will be officially reopened on Thursday by the MD of Batemans, Stuart Bateman.
Paul continued: "For the past few days, we have been operating a 'soft opening', so we can iron out all the creases. This week our team from Lincoln will be here for the official launch night.
"When we asked customers about the pub they told us they liked the venue and the food, but it was a bit too expensive.
"We have addressed this and the chef Shane Tate will be back in the kitchen."
Inside, The Game Bird has undergone some changes. These have mainly taken place in the restaurant which has been 'softened' up a bit. Gone is the big high-rise bench, which has created a more spacious feeling within the dining area.
Batemans have obviously put a big emphasis on their cask ales, as Paul explains.
"We have four cask ales on at any one time. At the moment, we have XB, XXXB, Yella Belly Gold and Hooker, which is a Six Nations special."
On the subject of sport, The Game Bird has installed Sky and BT Sport and during the big fixtures will be running special promotions and competitions.
Additional seating has also been added outside, and Paul is keen to build relationships with other local businesses.
He said: "People are very busy. If you only have an hour for lunch, you do not want to be waiting 30 minutes for your food. People will be able to pre-order their meals, and we will also look at other incentives, so we can work with other local businesses."
Paul hopes The Game Bird maintains its links with local sport. The pub is already a key sponsor of Mill Lane United Girls U14s, something the owners wish to keep going.
He is also looking to bring sport into the pub, and is currently looking into starting a darts team that will complete in the popular Monday Night Darts League. Other plans include a Thursday Night Poker school and a dominoes team.
The Game Bird is open seven days a week, from 11am until 12pm. Food is served 12-2.30pm and 5-9pm Monday to Saturday, and 12-7pm on Sundays.