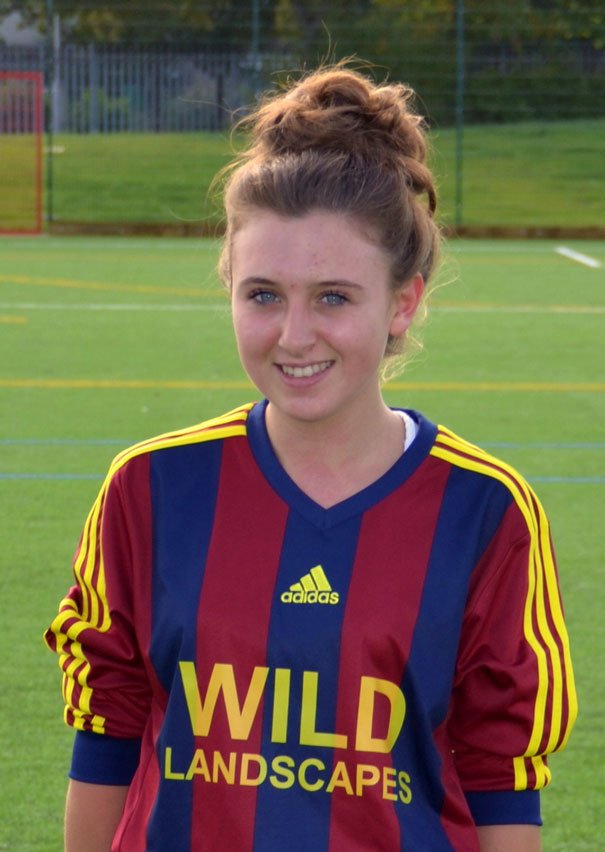 Mill Lane United Yellows battled their way to the Semi Final of the U16 Girls Cup Semi Final after a hard-fought victory against Hessle Town at Dunswell.
The pitch was heavy, and a cold wintry wind blew into the faces of the Yellows as the first half started. Mill Lane started the quicker and nearly scored in the first minutes when an effort from striker Morgan Nagee just went wide.
Hessle got back into the game and with ex-Yellow, Emma Smith leading the way poured forward and put extreme pressure on the Mill Lane goal. Finally, the pressure told and after Shalgosky in the Yellows goal parried a cross from Smith Hessle were first to react, and the ball was smashed into the back of the net to give them the lead.
In difficult conditions, both teams created chances and both keepers made good saves to keep the score one nil at half time. The second half started, and the Yellows had the wind at their backs.
In the first-half, Hessle were winning the 50/50 balls, but this changed in the second half as the Yellows came out all guns blazing ripping into their opponents and dominating both territory and possession.
The pressure finally told and after a couple of successive corners, Skyler Mcleod equalised for Mill Lane with a brilliant far post header after a corner from Charlotte Holliday . On a roll the Yellows continued to create chances and took the lead after a brilliant 30yard effort from Neave Spriggs flew into the top left-hand corner to give the Yellows the lead for the first time. Credit to Hessle who responded immediately to level the score and give us a grandstand finish.
Both teams deserve credit as they strived for victory no quarter asked or given in a game which was a credit to Girls Football.
The Yellows finished the stronger and scored 4 more goals without reply from Marie Russell, Emma Johnson, Tonya Storr and an unfortunate own goal to give Mill Lane United Yellows a 6-2 victory.
Two committed teams that certainly warmed up their supporters on a wintry January morning. A great team performance for the Yellows with man of the matches going to defenders Lucy Crocket and Jessica Pashby, but the full squad can be pleased with their efforts.