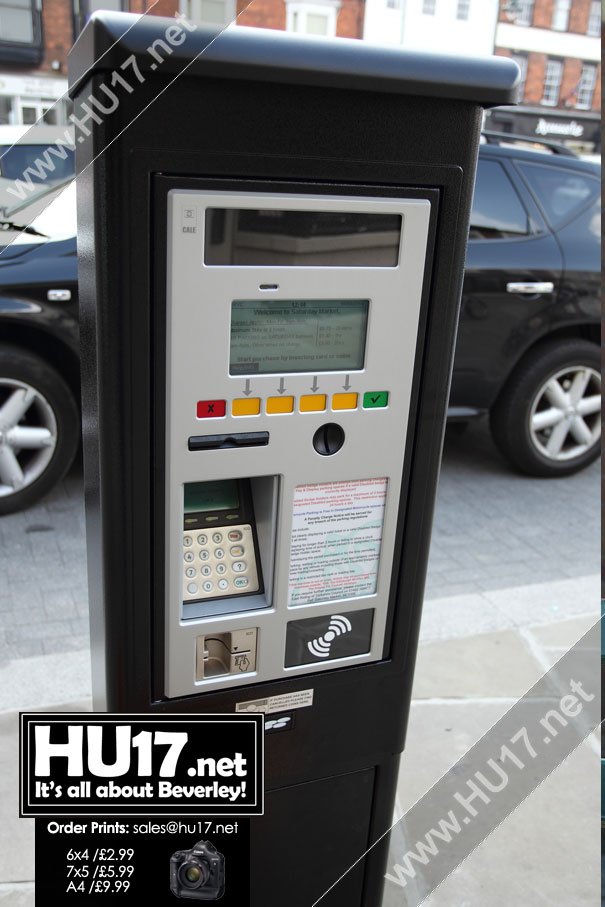 Gary Shores the UKIP Candidate for Beverley and Holderness says the free parking to be offered in run-up to Christmas across East Riding shows even the council agree that parking charges are stifling the growth of the local economy.
Mr. Shores remarks come after East Riding of Yorkshire Council confirmed they would follow on from previous years and scrap parking at weekends in December.
In statement release the UKIP candidate said;
"East Riding council are 'giving' six free days of parking over the Christmas period, however, remember Sundays are already free. So actually there are only three free days, Saturday December the 6, 13 and 20th."
"They then admit the local economy will get a great boost. So if 3 free days has such an impact, then the case of parking fees needs to be reviewed."
"As it is clear to see by implication of the council's own words that car parking charges stifle economic growth and therefore, jobs."
Mr. Shores goes on to question ERYC Leader Stephen Paranaby's view on the High Street in the East Riding responding to the leader's comments.
He said;
"Empty shops pay no rates! 'The ERYCC leader said that the East Riding is home to some of the most vibrant and diverse market towns in the country and that Beverley has coffee shops, mobile phone shops and charity shops, and now a 'pop up' Christmas shop.' This doesn't make diverse."
"Then for a Councillor to say that they hoped businesses would take advantage of the scheme, is demeaning and condescending to business leaders who are still struggling to make ends meet."
"We need to have a serious impartial analysis conducted into long-term economic growth growth with subsequent job creation and increased footfall of shoppers vs the council raising revenue through parking charges."
Parking charges have been increased in some of the car parks in Beverley, parking on Saturday since the improvement works were completed has been increased. If free parking does increase the number of visitors, then maybe people should be able to park for free.