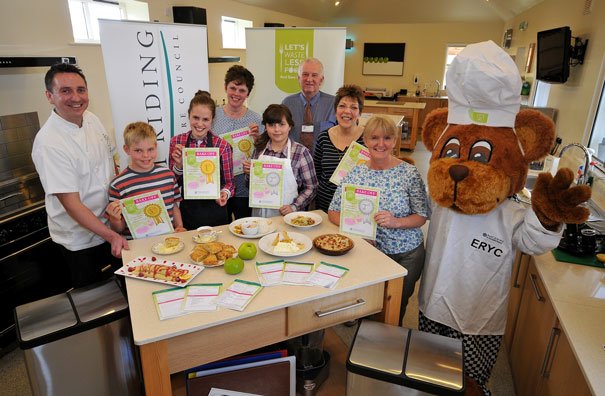 Missing the Great British Bake – Off? East Riding of Yorkshire Council's Christmas Bake-Off competition is back for 2014, as part of the 'Let's Waste Less Food' campaign.
The competition encourages budding chefs to create recipes using Christmas leftovers to highlight the amount of food waste produced during the festive season.
Finalists in the two categories (11-16 and 17 and over) will have the chance to cook their recipes at The Wolds Cookery School at Southburn on Saturday 13 December, where their efforts will be judged by chef James Mackenzie from the Michelin-starred and Good Food Guide Pub of the Year 2014, The Pipe and Glass Inn at South Dalton.
Closing dates for entries is Friday 14 November. Prizes include £100 in vouchers for a meal for two at the Pipe and Glass Inn; signed copies of James Mackenzie's cook book, 'On the Menu'' a designer kitchen caddy and insulated lunch bag; and recycling goody bags, including local produce.
Councillor Symon Fraser, said:
"We are hoping that people will want to share their ideas with others as to how to make the best of leftover food and family recipes, which are passed down from one Boxing Day to the next. Last year's completion was an amazing experience, with some truly inventive ideas and excellent recipes on show, and I am confident that this year's event will be equally good."
The winning entries and finalists' recipes will be made into recipe cards to share with East Riding residents.
Entry forms and full details can be found on the council's website at www.eastriding.gov.uk, or can be picked up at any East Riding of Yorkshire Council leisure centre (apart from South Holderness),Customer Service Centre or library.