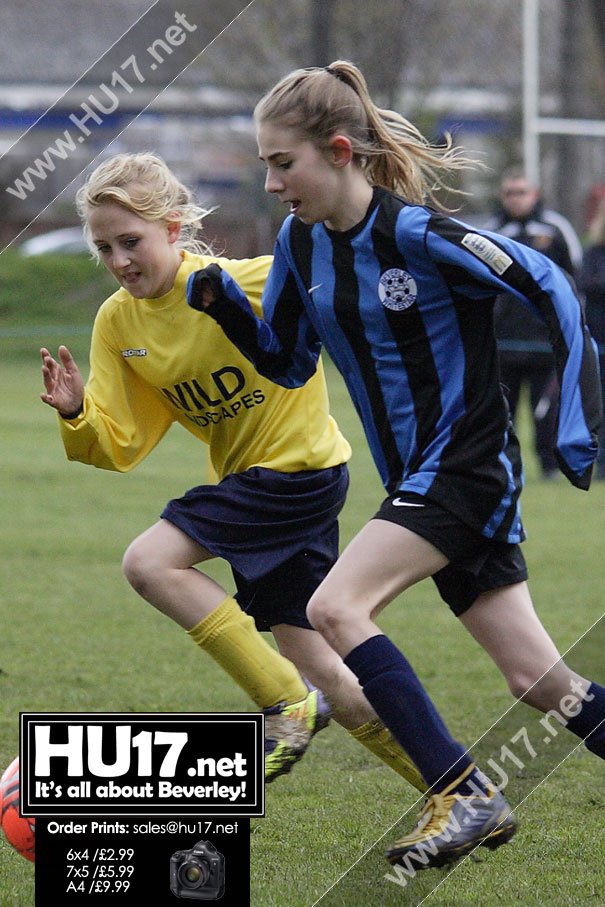 Mill Lane United Yellows consolidated their position at the top of the u16 Girls League with a comfortable victory away to Beverley Whitestar.
On a very heavy pitch both teams worked hard and tried to play, passing football and Whitestar can take a lot of credit from the game working as a team and battling hard against Mill Lane Yellows.
United showed the benefit of a settled side over the years as they scored some excellent well constructed goals on a very heavy pitch. There were hat ricks for Chloe Wheeldon, Tonya Storr and Morgan Nagee 2 for Courtney Lees and one each for Skyler Mcleod and Marie Russell.
Performance wise for the Yellows defender Lucy Crockett and Courtney Lees were given the man of the match awards, Crockett for an excellent defensive display and energetic midfield performance when pushed further up field and Lees for some outstanding wing play creating 3 goals and scoring 2 herself after another consistent performance.
Special mention to Charlotte Holliday who impressed throughout in a new role for the team setting up goals and generally working hard for the team.
So the final whistle went 3 more point for Mill Lane Yellows and a much-improved performance as the East Riding Girls Football League starts to take shape, and Whitestar can be proud of their effort in very difficult conditions.
Final Score: Beverley Whitestar 0 Mill Lane United Yellows 13