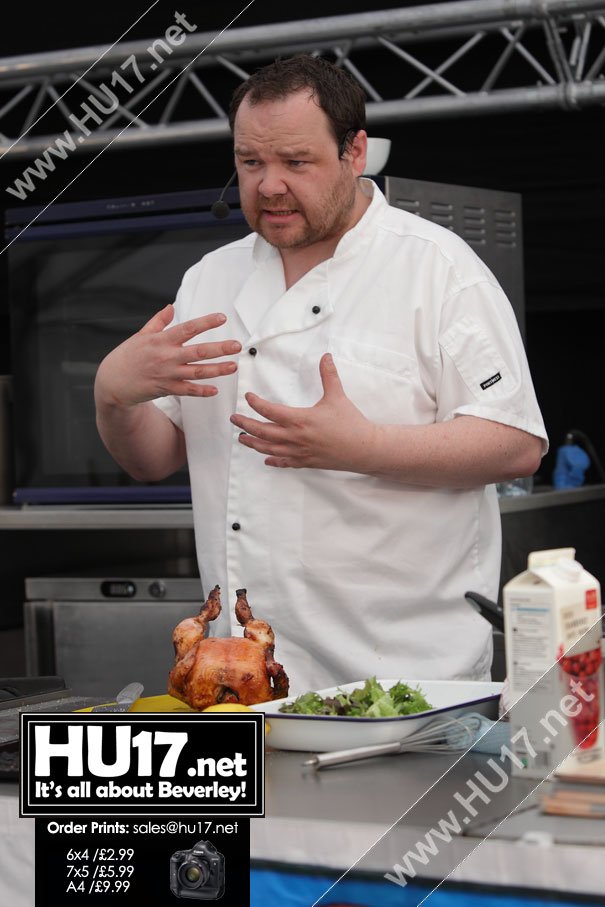 Beverley Town Council is pleased to announce that the ninth Beverley Food Festival will take place on Sunday 5th October in the Saturday Marketplace from 10am – 4pm.
It's free to attend, and it's a real family day of food festivities and fun!
The Beverley Food Festival features a variety of over 110 stalls selling the finest local produce, a Food Theatre marquee, street entertainment, Mayoral charity BBQ and much, much more.
The event will be officially opened at 10am by Mayor of Beverley Cllr Paul McGrath, and attended throughout the day by special guests from BBC Radio Humberside. Come along and discover the wealth of delicious local food and drink on offer in our region.
Mayor of Beverley Cllr McGrath said:
"Beverley Town Council would like to welcome residents and visitors to come to the town on Sunday 5th October and enjoy the Beverley Food Festival."
"There will be lots of stalls selling a wide variety of local food and drink produce, and many shops, cafes and restaurants will be open as well. So this is a great way to showcase our wonderful medieval market town and raise awareness all it has to offer."
"We are delighted that visitors from our twin towns of Nogent-sur-Oise in France and Lemgo in Germany will be coming over to Beverley, especially to attend the Food Festival."
The Beverley Food Festival features a star-studded line-up of eight local, highly-acclaimed chefs, many of which are Michelin-starred, who will be giving cooking demonstrations throughout the day, including: Tina Cerutti from 'Cerutti 2', Matthew Barker from 'The Westwood Restaurant', Thierry Condette from 'TC Patisserie', David Nowell from 'Beverley Tickton Grange', James Mackenzie from 'The Pipe and Glass Inn' Ben Cox from 'The Star @ Sancton', John Robinson from 'Whites Restaurant' and Jason Rowe from 'Rebels' Smokehouse'.
Entertainment includes street and circus performer Professor Fiddlesticks, the Beverley Brass Band, Beverley Garland Dancers and students from Longcroft School & Performing Arts College that will be providing acoustic music and also Hull College student musicians.