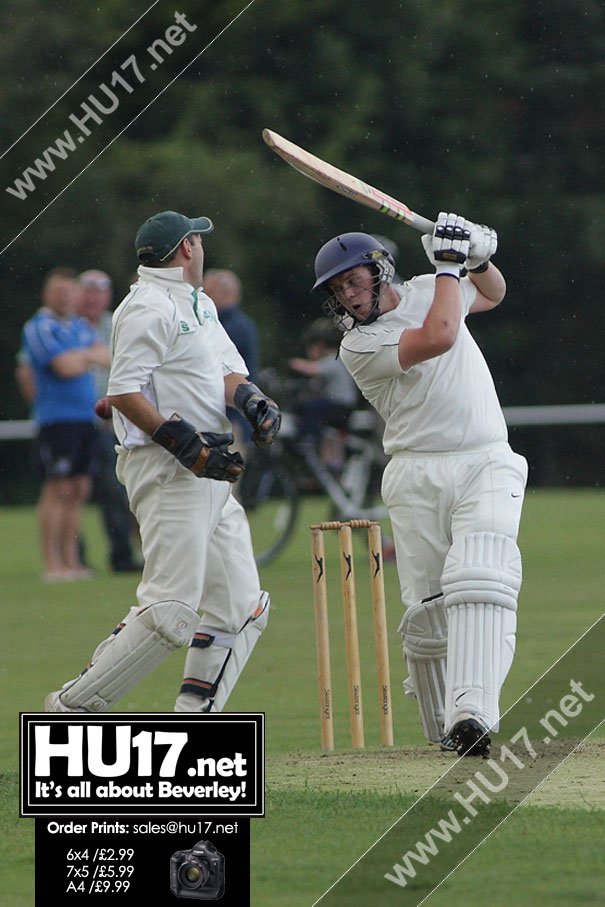 Beverley Town Cricket Club 2nd Xl suffered a disappointing defeat at the Norwood Recreation Ground to Hornsea 1st Xl on Saturday.
Stand in skipper Kevin Thompson lost the toss and Beverley were asked to bat first in a game reduced to 43 overs per side due to an earlier downpour.
Beverley lost an early wicket but Paul Best and Brad Dobson continued from last week as they built a 49 run partnership in quick time until Dobson fell for 12. The Beavers lost another quick wicket which brought Alex Morrell to the crease.
He looked in good form as he and Best put together another good partnership of 44 until Morrell went for 25. Best soon followed for 69. Some big hitting from Rich Riley (31), James Emery (20) and more delicate placement from Thompson (22) allowed the home side to post 200 all out.
Hornsea got off to a good start and kept the momentum going throughout their innings.
Although Beverley always felt they were in the game they struggled to bowl with any consistency as Hornsea got over the line with 6 wickets and 5 overs to spare. The result means things are tightening up in the promotion race.
Beverley 2nd XI 200 all out lost to Hornsea 1st XI 202 for 4 by 6 wickets
Reported by Ray Teal