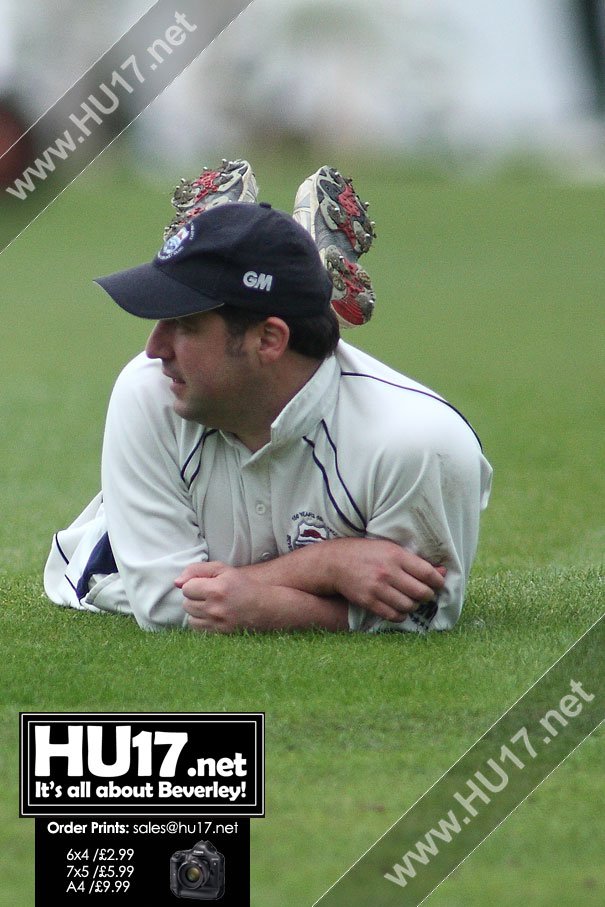 Bad weather washed out the first team's game this weekend while all the other games featuring Beverley Town Cricket Club were reduced over games.
The first team's match was abandoned leaving the side with just nine points after only 12 over's were completed. With Woodhouse Grange claimed 26 points with a winning draw which leaves Beverley 71 points off behind the leaders.
It was much better news for Tim Smith and the second team. In a reduced over's game with Hull Beverley claimed a winning draw earning 26 league points to more to the summit of the table.  Beverley points sees them knock the leaders, Acomb, whose game was abandoned, off the top. Brad Dobson top scored with 35 while James Emery picked up 4 wickets.
The third team also completed their fixture, playing 31 over game they were well beaten by Cottingham and now find themselves 71 points behind the leaders in Division 4 East of the York & District Senior Cricket League.
Town's fourth team also managed a shortened game, playing North Dalton Beverley earned 3 points from their game after they suffered a losing draw on the road. Will Harrison was Beverley's best batsman while Iain Sugdon and Owen Parnaby both got a couple of wickets each.
Final scores from the York & Distinct Senior Cricket League
1st XI v Clifton Alliance match abandoned 9 points each
Clifton Alliance 43 for 2 (12 over's)
2nd XI drew with Hull II (25 over game) Beverley 24 points Hull 15
2nd XI 129 for 8 Brad Dobson 35
Hull 118 for 9 James Emery 4 for 35
3rd XI lost to Cottingham 1st XI by 5 wickets (31 over game) Cottingham 30 points Beverley 3
3rd XI 110 for 9 Paul Best 57
Cottingham 111 for 5
4th XI drew with North Dalton (20 over game) North Dalton 24 points Beverley 5
North Dalton 151 for 6
4th XI 111 for 7 Will Harrison 30