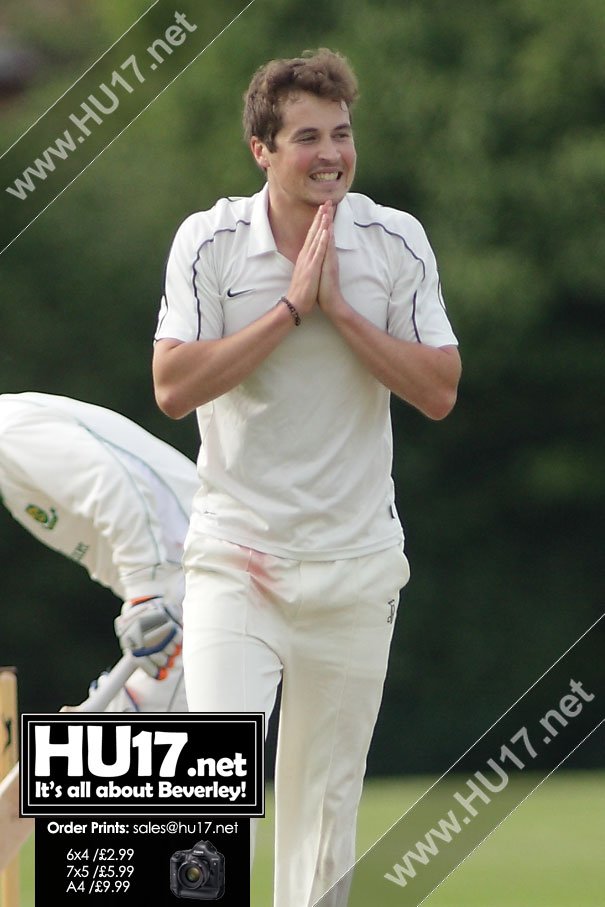 Jonathan Fisher says that Beverley Town Cricket Club will miss Matthew Mudd for their trip Sewerby but insists Bradley Graham is an ample replacement.
Mudd who is the clubs leading wicket taker is unavailable for the weekend due to personal commitments and is the only player missing from last week's win over Dunnington.
Speaking to HU17.net ahead of the Saturday's game Fisher said;
"Mudd's absence is a massive blow for us but I have every confidence in Graham and am sure he will step up and do a good job for us."
"Confidence is high after last weekend's win and our goals is to leave Sewerby with all 30 points and keep the pressure on the clubs around us in the table."
Batting has been a massive issue for Beverley, last week the top order again failed to make any real contribution and were saved by a good performance by Andrew Burton.
Fisher is hoping the openers can make more of a contribution and follow Burton's example, he said;
"I am looking for a big improvement from the our top batters, and that includes myself. We need to take heart from Burton's efforts last week and kick on."
"There is no point in me just going on at the lads, they all know they need to step up and have to improve and I hope that happens this weekend."
Mike Cooke also retains his place in the first team and will keep wicket on a pitch that Fisher says will not favour either side.
He also feels that Sewerby are another of the league teams who are under performing, he said;
"I cannot understand why they near the bottom of the league, on paper they should be up there in the mix at the top but they are not."
"All I want is the full 30 points from the game so we can stay in the hunt for the championship, any less will not be good enough, I want to win."
Last time the sides met at Sewerby's on the cliff top ground it was Sewerby who romped to victory, however on the opening day of this season Beverley beat this weekend's opponents easily by five wickets.
A repeat of that result will keep Beverley right near the top of the table as they look to win the title for the first time.