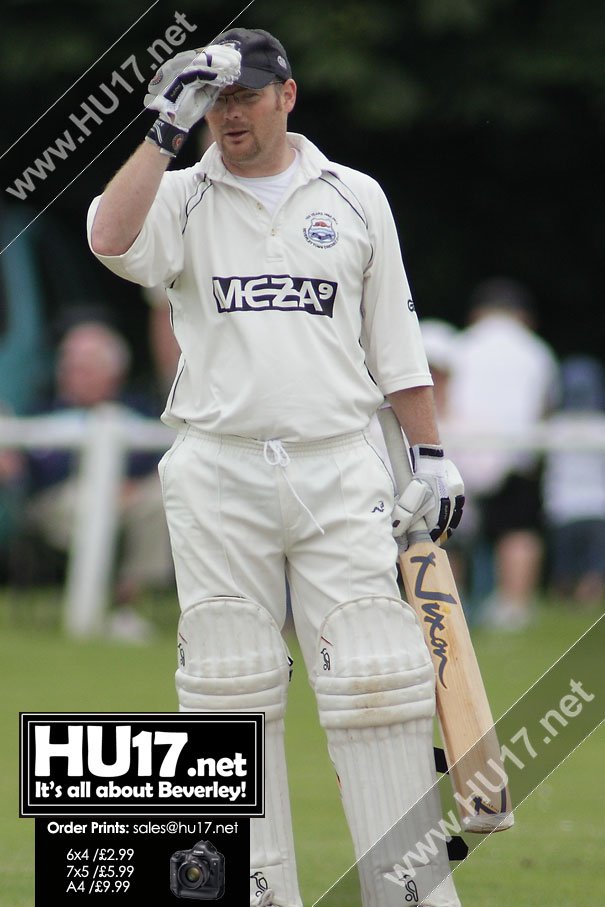 Beverley Town Cricket Club has closed the gap at the top of the Yorkshire & District Cricket League after they claimed all 30 points by beating Dunnington.
Although Beverley won the game, the quality of their batting was thrown under the spot light after the top four failed yet again to make any real contribution.
Skipper Jonathan Fisher who started the season well but as struggled in the last couple of games said;
"We only have ourselves to blame for what happened. I think it is a fair to say we lacked concentration and were pretty complacent in our approach."
Fisher, Fiasal Abid, Olly Grantham and Anthony Spencer all were dismissed cheaply as Beverley found themselves 10/4 against the Dunnington, who are bottom of the league.
Fisher was not making excuses for his team, he said;
"The pitch was a good batting track. Dunnington's bowlers were pretty average and should not have been causing us any problem."
"As we were playing the bottom side I think we took things for granted and chased balls early before we got used to the conditions and got our eye in."
Grantham felt the side did well but was critical of his own performance, he said;
" I think we played OK overall. However, I was the biggest prat wafting at a ball outside off stump and getting caught at gully."
"Gillyon and Andrew Burton batted really well in a pressure situation, especially Burton. Tom Haytack finished the game well with some lovely shots under in a high pressure situation."
Fisher was also impressed with Burton, the skipper commenting on his performance said;
"His knock was the best one of the season by any player. Given the situation of the game he showed great character and maturity at a time the game was running away from us."
"We got over the line with the tail end hitting the winning runs and also made it look rather easy with Haytack hitting two cover drives in consecutive balls to win the game."
On reflection Fisher will no doubt sit back and look at the figures from the game, a match that his bowlers again dominated, with the bat and ball in hand.
The skipper will need to start asking questions of the top order who through the season have failed to click into gear.
With others in the club posting big scores and the emergence of the likes of Greg Whyley Fisher may be faced with some tough choices unless some of the experienced players start to play to their abilities.
Beverley beat Dunnington by 2 wickets