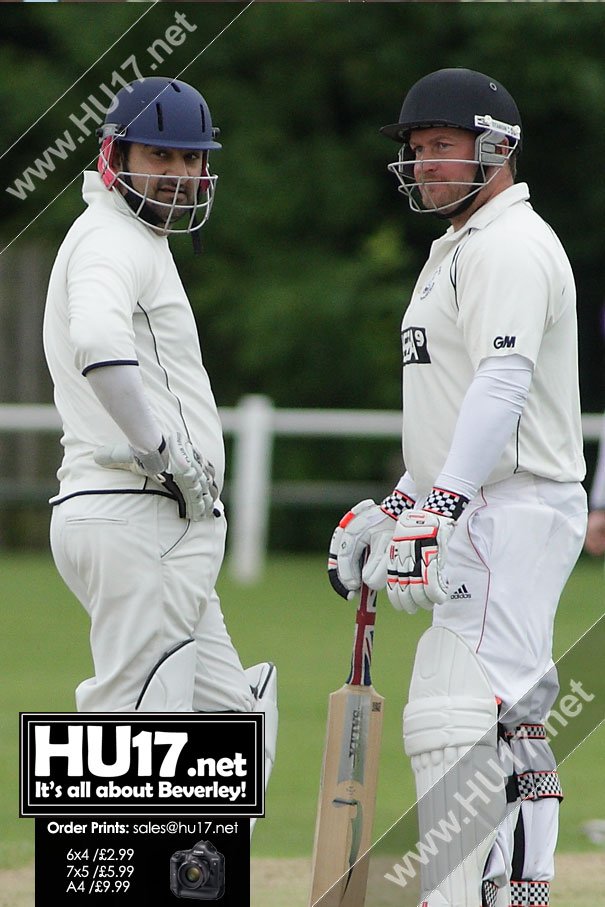 Beverley Town Cricket Club host the league leaders today and Matthew Mudd says the pressure will be on skipper Jonathan Fisher and Faisal Abid to put in a big performance.
Speaking ahead of today's fixture at the Norwood Recreation Ground Mudd, the leagues leading wicket take told HU17.net;
"Woodhouse Grange are a good outfit and they win the league every year pretty much and I do not think they have been beaten in an age."
"We have loads of people missing this week and with so few batters available for this crunch match we will be looking to Fisher and Abid to put some runs on the board."
"With a weakened side it will be difficult but you always start the game thinking you can win and Saturday will be no different."
"There will be a lot of emphasis will be on Jon and Faisal to get some runs and Mozza (Alex Morrell) to find his bowling again as he got the 'yips' big time last week."
Beverley have enjoyed a good start to the season so far which is largely down to the bowlers who have bailed the side out to keep them in the hunt at the top of the York & District Senior Cricket League Premier Division.
With the absence of Anthony Spence Beverley's hot young prospect Greg Whyley has been recalled to the first team.
Last time out Beverley dropped vital points away to Stamford Bridge and cannot really afford any slip ups today if they are to remain in the hunt for the title.
So far this season the first team have struggled with the bat but thanks to the class of their bowlers have managed to grind out the results when needed and arguably have the best bowling attack in the league.
Beverley Town Cricket Club 1st XI
Jonathan Fisher (Capt), Faisal Abid, Alan Acklam, Iain Gillyon, Matthew Mudd, Alex Morrell, Olly Grantham, Greg Whyley, Jamie Roe, Tom Haytack, Kevin Thompson