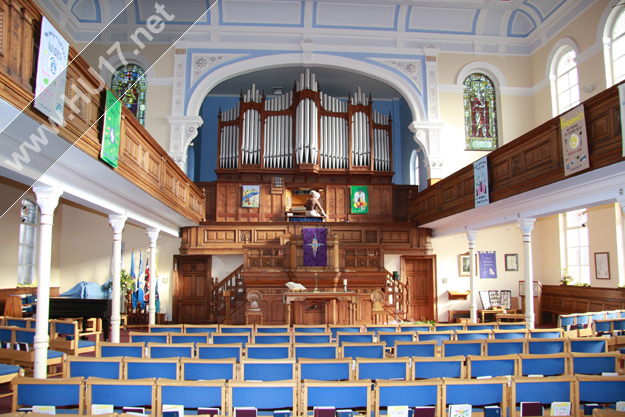 A wonderful concert series awaits East Riding concert-goers in the forthcoming season, bringing music to your doorstep from October 2013 through to May 2014.
This season offers a wide variety of concerts at Beverley and Bridlington and also workshops in local schools.
The season opens in style with a welcome return, after a hugely successful concert last year, from the York Waits presenting "The White Rose and the Red – music from the age of Richard the Third" at Toll Gavel United Church, Beverley, on Thursday, 3 October at 7.30pm
King Richard III, who perished in battle in 1485, and whose remains were finally rediscovered only this year, continues to fascinate the public. Was he the ruthless murderer of the princes in the Tower or has he been unjustly maligned by history?
But Richard's turbulent times were also an age of innovation and excellence in music and the arts. In this concert, The York Waits, joined by singer Deborah Catterall, explore the music of Richard's lifetime, including compositions he would have encountered at home and overseas. The Waits play the wind and stringed instruments of the 1400s, including shawms, sackbut, lute, rebec, gittern, recorders and bagpipes.
Manchester Camerata will return to The Spa Bridlington on Sunday 13, October at 2pm with Bavouzet Double Bill. The multi-award-winning French pianist Jean-Efflam Bavouzet returns in a concerto double-bill – Mozart's charming piano concerto no.17 and Haydn's piano concerto in D. Haydn and Janácek, often undeservedly overshadowed respectively by Mozart and Dvorák, are two composers drawn to the earth – Haydn to the Hungarian character he picked up in his isolation at Esterhazy Palace, Janácek to his native Czech folklore.
Janácek's Suite is a gorgeously lyrical, folk-infused work for string orchestra. Haydn's emotional Trauer or Mourning Symphony, full of endless characters and colours, will bring the programme to a dramatic conclusion.
To get you in the Christmas spirit Locrian Ensemble will be performing Carols by Candlelight at Beverley (Toll Gavel Church) on Thursday, 12 December. In lavish period costume, and in front of an evocative candlelit setting, Locrian Ensemble perform favourites including carols, string medleys of familiar Xmas tunes, and seasonal surprises.
They are joined by the evergreen Jill Washington, West End star soprano of "Phantom of the Opera", who sings tunes from Handle's "Messiah" to "White Christmas" the 12 Days of Christmas and "Walking in the Air", accompanied by strings and thrilling harp playing. This is the ideal way to get into the true spirit of Christmas.
And at The Spa Bridlington Carnival Band will be presenting The Carnival of Yule on the afternoon of Sunday, 1 December. From Medieval England to 'le jazz cool' via Latin rhythms and Cajun beats, The Carnival Band go beyond the spirit of Christmas to the spirit of celebration the world over.
These five musical explorers are one of the UK's leading early/traditional music groups. Over twenty instruments including shawm, bagpipes, Turkish clarinet, fiddle, guitar, bass, drums and LOTS of singing.
The perfect start to the Christmas season.
Suitable for all ages. Pre-theatre lunch available when booking your ticket.