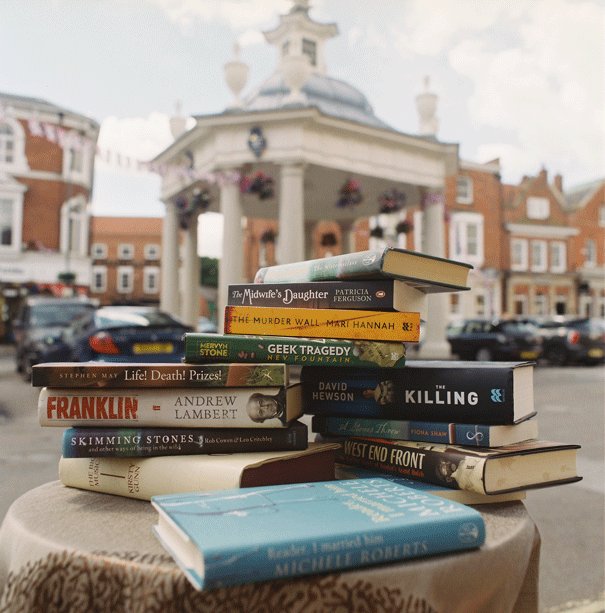 Literature lovers can enjoy the best in contemporary writing from Thursday, 10 to Sunday, 13 October at the annual Beverley Literature Festival.
Discover crime, romance, history, politics and even ethical shell fishing in some of the town's most inspirational venues.
This year's programme has over 40 events taking place over four days with a line-up including Adele Parks, Jane Gardam, Edward Stourton, Val Wood and Matthew Parris.
Beverley Minster will be the stunning location for Saturday evening's main event with acclaimed author, Salley Vickers.
The Ridings Writers event gives people the chance to hear authors who were born or live in Yorkshire and to find out how Yorkshire has influenced their writing.
Dorcas Taylor, director of the festival, said: "With such a packed programme that really does offer something for everyone, whether you are interested in creating your own comics or listening to an insider give the inside track about the Coalition Government, your feet won't touch the ground."
There are lots of new events on the cards, such as the BLF Film Salon showing short films by contemporary artists and filmmakers and Beverley Film Society has joined the festival to host the Thursday evening film, The Hitchhikers' Guide to the Galaxy.
Tickton Grange Hotel will be hosting a Literary Lunch with Ridings Writer, Susanna Jones, as well as the festival's first Creative Writing School, led by two renowned writers and tutors, Toby Litt and Helen Cross. Participants will be able to enjoy an unparalleled long weekend of writing and live literature on this special residential course, making the beautiful Grade II listed Georgian Country House Hotel their home for three nights.
But Beverley Literature Festival is not just for adults.
Dorcas added: "We also have a great line-up for kids this year, transforming Beverley Library and the Treasure House into a hive of activity. Bringing books and writing alive is what we do best and children of all ages can enjoy comic workshops, creative writing, storytelling, performances and even fossil hunting."
Councillor Richard Burton, cabinet portfolio holder for civic wellbeing and culture at East Riding of Yorkshire Council, said: "The Beverley Literature Festival is a firm favourite for literature lovers and gets better and better each year and the 2013 line-up is no exception.
"We anticipate that tickets for festival events will get snapped up early and we would advise people to book now to avoid disappointment."
Highlights for children include The Etherington Brothers, fast achieving cult status with their zany and energetic performances, Spill the Beans, who will have you giggling and joining in with their hilarious poetry, and the most enthralling storyteller you will probably ever encounter, Xanthe Gresham. Xanthe will be bringing her stories for grown-ups too, with a late-night treat on Saturday.
Young people also have the chance to work with the festival's first-ever Wordquake Wordsmith, poet Andrew McMillan, who will be running a unique one-day intensive workshop on creative writing and live performance, great preparation for taking part in open mic or poetry slam nights.
Tickets go on sale on Tuesday, 27 August.
For more information and how to book, visit www.bevlit.org