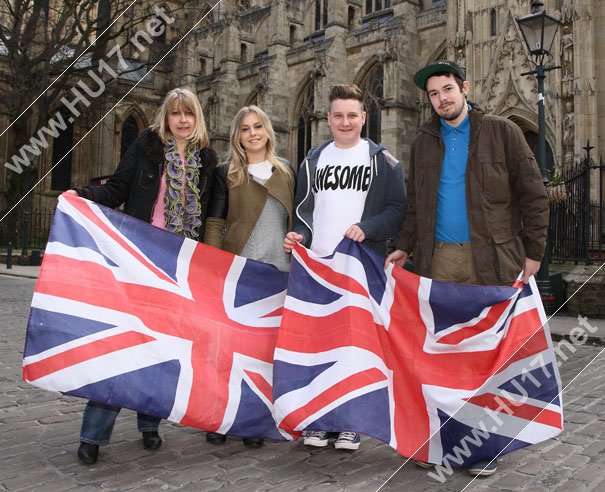 Beverley-based Wild Cherry Training & Education is delighted to announce that funding for a further transnational project has been secured through the European Commission's Youth in Action Programme.
In May, a group of young people from Beverley will represent the UK in a multilateral youth exchange taking place in Gothenburg, Sweden. They will be hosted by Lerums Gymnasium and comprise an international group with young people from the UK, Bulgaria, Poland, and of course Sweden. Participant Daniel explained, 'the focus of the project is sustainable development and health, and will give us the opportunity to look at how the 2 topics are connected and also how young people can take action now to make a real difference in the future.
Sue Dudill, Director of Training for Wild Cherry recalled, 'THINK globally, ACT locally' stems from an initial meeting which took place quite by chance in Radovlica, Slovenia in 2007, during a contact making seminar attended by project leader Peter Lindback from Lerums and myself. We went on to realise a bi-lateral exchange hosted in Beverley the following year which brought together 20 young people with fewer opportunities from both the UK and Sweden and have continued to cooperate ever since'
Now we take Beverley to Gothenburg, and Wild Cherry are offering the 2 remaining places to 16 to 19 year olds who must have a current and valid passport for travel and not be in a position that any exams may be affected by the timing of this. The dates are 26th May to the 2nd June with some preparatory team work necessary. Although the project is largely funded by the Swedish National Agency, each participant may need to identify a small amount of funding to take into account the 30% of travel not covered thus far. We anticipate this to be in the region of only £130 per person.
All donations would be gratefully received along with educational support on the topic to enable the UK team to effectively present the the valuable work being done in the East Riding to meet the needs of the community and yet preserving the environment for generations to come.
For further information about this unique opportunity contact: info@wildcherry.org.uk or telephone: 07968018593. Visit www.wildcherry.org.uk for more information about our work.

'This project has been funded with support from the European Union. This publication/communication reflects the views only of the author, and the European Commission cannot be held responsible for any use which may be made of information contained therein.'