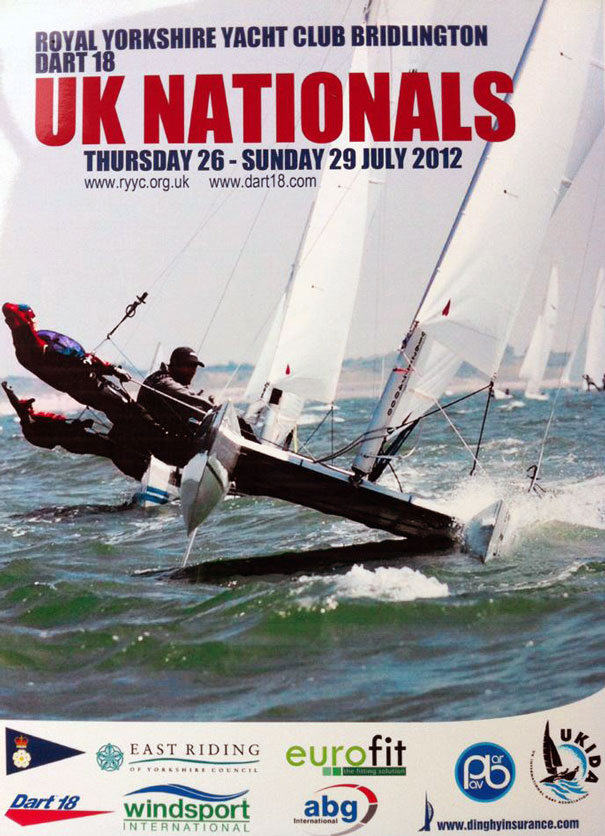 Royal Yorkshire Yacht Club, Blyth Park, Bridlington, are hosting a UK Dart 18 Class catamaran Natioals and with the support of Windsport International are encouraging more people to get out on the water in catamarans by holding 'Have a Go' sessions.
Open to the public, the sessions, on board a Dart 18 catamarans, will take place between 1pm – 5pm Saturday and Sunday – all sessions must be booked in advance.
The introductory catamaran sailing sessions will be run by Windsport, who will provide expert instruction by world championship Dart 18 sailors. Windsport will also supply buoyancy aids, over suits and a trapeze harness where needed.
Participants should bring swimming costumes, soft shoes for the water, and light clothing to get wet in or a personal wetsuit.
The versatile Dart 18, one of the largest one-design catamaran fleets in the UK, will be used as the coaching craft for either one or two persons, who can then stay and enjoy the Dart 18 regatta that is running at the same time over the weekend, there will be some exciting racing to watch from the beach.
Gareth Jones, from Event sponsors Eurofit Direct, had to this to say about the event;
"We are proud to sponsor a great local event like this as it showcases the area for all the visiting competitors and their teams, and hopefully it brings out local families to what promises to be a great few days of activities at the Yacht Club."
"I know everyone at Eurofit will be there because we are cheering on our very own Mike Gomme, who will be racing in some of the events over the weekend as well!"
To book a place please contact Windsport – info@windsport.co.uk – 01326 376191