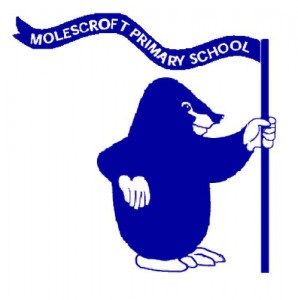 A Beverley primary school has been chosen to help lead the way in raising standards in the classroom.
Molescroft Primary School is one of just 100 schools in England to be granted teaching school status, which is part of an initiative that was launched last year by the Department for Education.
The national accolade, awarded by the National College for School Leadership, entitles the school to lead the training and development for staff and Molescroft Primary School will be working in a partnership with Beverley High School, Beverley Grammar School, Beverley Manor Nursery, East Riding of Yorkshire Council and the University of Hull.
The teaching schools initiative started in the autumn and schools who gain teaching status will do three things:
* provide support for trainee teachers, leaders and other colleagues in schools by working as part of a partnership
* provide support for schools that are facing challenging circumstances, such as those in an Ofsted category
* provide professional development and leadership development for school staff throughout the partnership
As well as offering support, teaching schools will identify, develop and co-ordinate expertise in other schools for the benefit of all pupils in their area and will play a key part in driving school improvement.
In order to become a teaching school, a number of criteria have to be met which include demonstrating a significant track record of successful, collaborative relationships with partner schools and having an Ofsted rating of outstanding for overall effectiveness, teaching and learning and leadership and management.
Michael Loncaster, head teacher at Molescroft Primary School, said: "This is a major recognition of what the school achieves and has the capacity to develop in the future.
"An exciting part of this selection is that we shall be working with a core group of partners to promote excellence and innovation in education.
"The status puts those at the heart of the education process in a position to take the initiative to shape future developments.
"The East Riding is full of talented people in well over 100 schools who work daily with our young people and know how to inspire learning.
"The partnership is there to work with and harness this talent to secure the investment in future generations.
"Already 20 schools in and out of the county have indicated that they wish to join our partnership for developing the art of teaching and learning. It is humbling to be put at the heart of this process."
John Seaman, principal adviser with East Riding of Yorkshire Council's improvement and learning service, said: "We are extremely proud of what Molescroft Primary and their partner schools have achieved in earning this prestigious status.
"The Teaching School Alliance offers an excellent vehicle for driving school improvement in the East Riding of Yorkshire.
"We are delighted to be in partnership with East Riding schools and the University of Hull as members of the teaching school alliance
Steve Munby, chief executive of the National College, said: "Teaching schools like Molescroft Primary School need to be at the top of their game to take on this role – outstanding in their own performance and have a track record of raising standards through school-to-school support.
"We now have over 200 teaching schools around the country who are in a position to harness the finest teaching talent in the profession to drive school improvement in innovative ways and bring real benefits to pupils and staff.
"Trainees can learn from the best teachers in action and those who want to move up the career ladder are exposed to excellent practice within and beyond their immediate school.
"As they develop, teaching schools working with other schools and universities will help to provide a strong supply of new teachers, develop leaders and the next generation of heads and support schools in challenging circumstances."