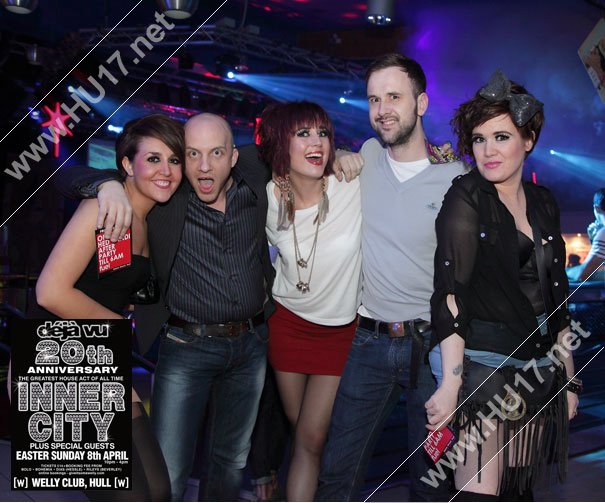 A thousand people packed out the award winning Asylum Night Club for eagerly awaited HedKandi.
The event which was promoted by Terry Spamer lived up to the hype as party goers enjoyed an amazing night on tunes with live entertainment that included a set from Kings Head Hotel resident DJ Michael Martin.
Terry will be next big event will take place on Easter Sunday, the 8th April when they celebrate the 20th anniversary of Déjà Vu at the Welly Club, Hull.
The greatest house act of all time, Inner City and American house and techno group. Inner City topped dance charts eight times both here and in America and had the Top 40 singles in the UK charts nine times.
Selling around six million records around the world the group is best known for its early dance floor-pop music crossover tracks "Big Fun" which reached number 8 in the UK and number one in the US and of course the dance classic "Good Life."
Tickets for this special Anniversary party can be purchased from Riley's in Beverley.