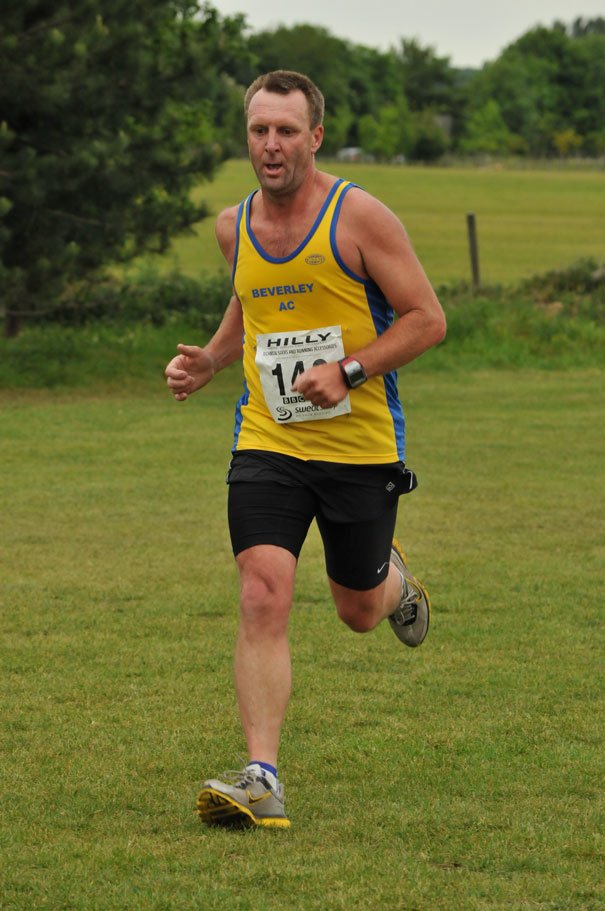 Three athletes from Beverley Athletic Club travelled to Ripley near Harrogate last Sunday to run the Guy Fawkes 10 road race.  This is a very challenging event with several serious climbs.
The course was made even tougher this year by a slight change to the route.
Steve Hadley chose this race to attempt to return to his former form and finish in less than 90 minutes for the ten-mile distance.  Club mate Andy Tate acted as pacemaker and despite a slow start they achieved their objective and Hadley finished in 1:26:19, seven minutes faster than the last time he ran this race.
"I could have run even faster," said Hadley afterwards "but due to congestion at the start of the race it took me more than eleven minutes to run the first mile!"
There were 793 finishers and the race was won by unattached runner Jack Simpson in 56:33.  The first lady to finish was Jenny Hutcheson of Harrogate Harriers in 1:06:01.
Beverley Athletic Club finishing times:
Steve Hadley 1:26:19; Andy Tate 1:26:20; Jackie Hardman 1:29:16.
Reported by Kay Farrow