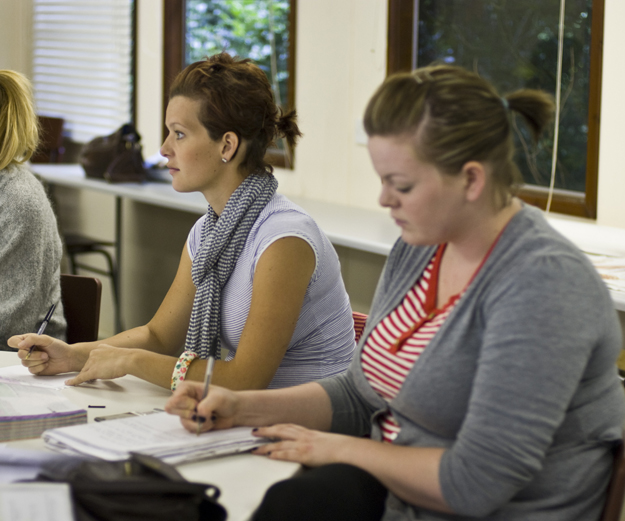 People who are looking to take their next step in education or who want to strengthen their CV can find their future with two new prospectuses from East Riding College.
The full-time and higher education course guides feature more than 100 programmes across the full range of subject areas at levels equivalent to degrees, A-levels and GCSEs.
College Principal Derek Branton said: "Even though we are still in 2011, this is the time when people should be giving serious thought to their future direction and their next step in education in September 2012.
"Whether you are in year 11 and considering your next move after school or an adult who wants to improve their CV, you will find what you are looking for in our new prospectuses."
The full-time prospectus includes details of vocational and academic courses in business and administration; construction; creative arts, media and music; early years and health and social care; foundation programmes; hairdressing, barbering and beauty therapy; hospitality and catering; information technology; motor vehicle and engineering; public services; sport and recreation; and travel and tourism.
It features details of the full-time A-level programme now running at the College's Bridlington campus which features 15 subjects from which to choose as well as an initiative which allows students to study extra A-levels In addition to vocational courses, which is available at the Beverley and Bridlington campuses.
There is also a detailed section on the intermediate and advanced apprenticeships provided by the College and information on life at the College, facilities, open events and how to apply for courses.
The higher education course guide gives details of the higher education courses the College offers in accounting; early years; education; health and safety; health and social care; information technology; learning support; management; media; sports, exercise and health sciences; and teacher training.
There is also a section on access to higher education courses, which enable people who have been out of education for a while to get the experience and points they need to get into college or university.
The course guides can be downloaded from www.eastridingcollege.ac.uk , where they can also be ordered by post. Alternatively, to request a hard copy by post or to speak to a guidance officer, call 0845 120 0037.