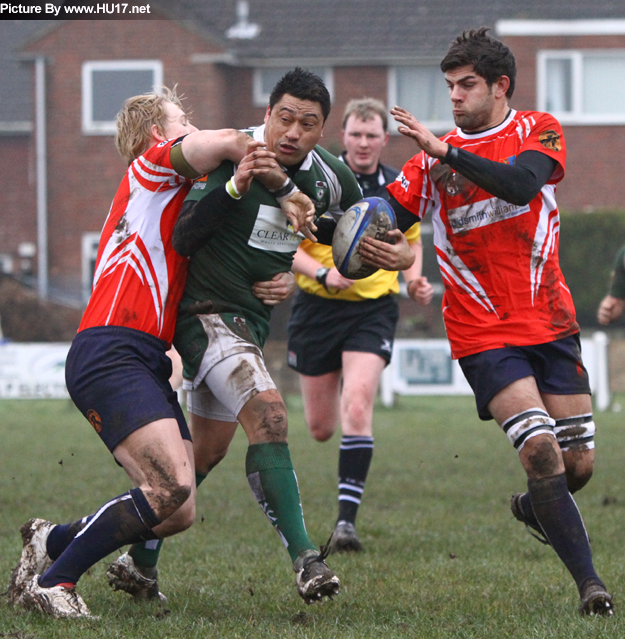 Beverley RUFC entertain Chester this Saturday at Beaver Park, kick-off 2.15 p.m., in what should be an enthralling encounter.
Chester have been in the top two in the league table all season and, although they slipped up last Saturday and dropped back to third place, they will provide stern opposition for the Beavers.
For their part Beverley completely revised their tactics and game plan last Saturday at Sandal and picked up 4 very valuable points with a 17-10 win. Playing excellent rugby the Beavers did the basics well and, in a breathtaking first half hour playing down the slope, they took full advantage to rack up a 17 -3 lead at half time.
Turning round into the wind and up the slope they then defended extremely well and shut out Sandal except for one mistake in midfield from which Sandal scored a converted try.
This was a much better display all around and the Beavers will face this weekends game with a renewed confidence. If they continue to play sensible rugby, there is no reason why they should not realise the potential that they obviously have during the remainder of the season.
Beverley RUFC v Chester RFC (home) Kick off 2.15 p.m.
From:- S.Montague, Gordan Jelencic , Sam Atioala, Junior Tupai, G.Walden, Chris Harding, Phil Dale, F.Pickering, M.Shaw, Manu Kirkwood, M.Adams, F.Hopa, T.Riby-French, Dave Worrall (capt), James McKay, J.Stephenson, J.Fisher, M.Hatfield , G.Gibson.