Swinemoor Primary School provided a fantastic afternoon of entertainment when they took part in their Carol Concert on Friday.
Participants took part from all of the choirs at the school, The Chamber Choir, The Senior Choir, The Boys Choir, Girls Years 5 and 6, and Years 3 and 4, and not forgetting Key Stage 1 and Foundation.
They performed a very humorous version of Rudolph the Red Nose Reindeer, and they provided some excellent solo performances. They incorporated modern Rock and Roll songs with the more traditional Carols, a favourite of the audience was the twelve days of Christmas.
Swinemoor have recently been awarded the Gold Sing Up Award, which is a massive achievement for a Primary school.
The East Riding Schools Music Service have recognised this great success by donating new uniforms for the senior choir, which they could be seen wearing on the day. The finale was a carol song medley with all of the children participating, it was a most enjoyable way to spend an afternoon, listening to the talented children of Swinemoor Primary School.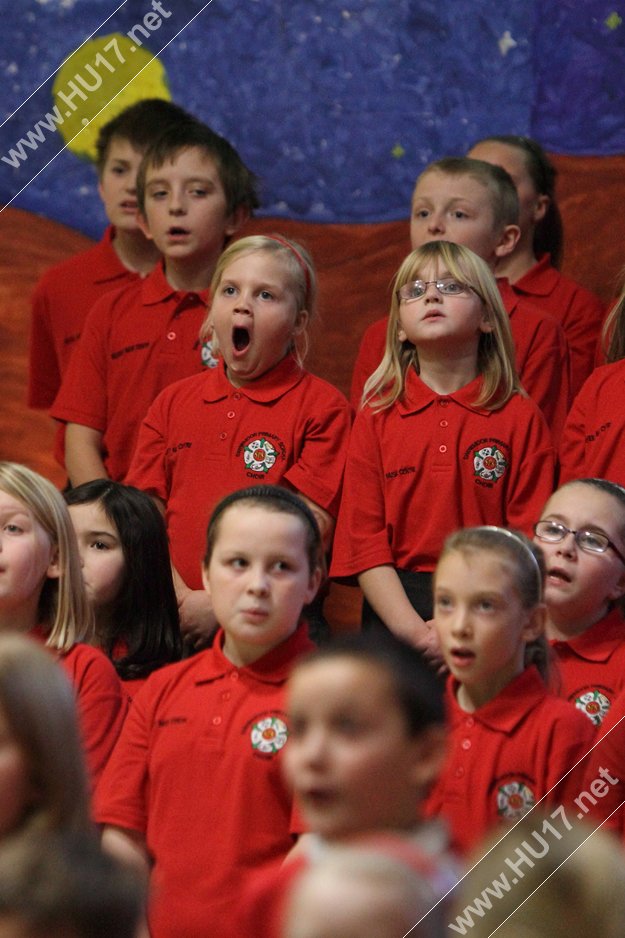 HU17.net Picture Gallery: Click on the thumbnail picture below to enlarge the image to full size
HU17.net Picture Gallery: Click on the thumbnail picture below to enlarge the image to full size