The posh pie and peas nights have now been running for 2 months at Dine on the Rowe on Wednesday evenings and they have grown and grown in popularity. There is no wonder with the pies on offer that change weekly.
This week the restaurant hosted Derek Waudby a local singer song writer strumming some folk on his acoustic guitar, his beautiful tones went done well with the group booking of solicitors from Myer Wolff in Hull and created a wonderful ambiance with the candlelit restaurant.
This week they had created local steak and Scarborough field mushroom, free range chicken and creamed leeks all in lovely crispy suet oven baked pastry and served with creamed peas, mashed potatoes and two day cooked gravy.  One customer stated 'it was the best pie he had tasted and they're great value at £8.95, we love what dine on the Rowe are creating with local ingredients which in turn supports the local economy'.
Posh Pie and Pea night runs until Wendesday 1st December 2010 and will return in January, bookings are advisable on 01482 502269.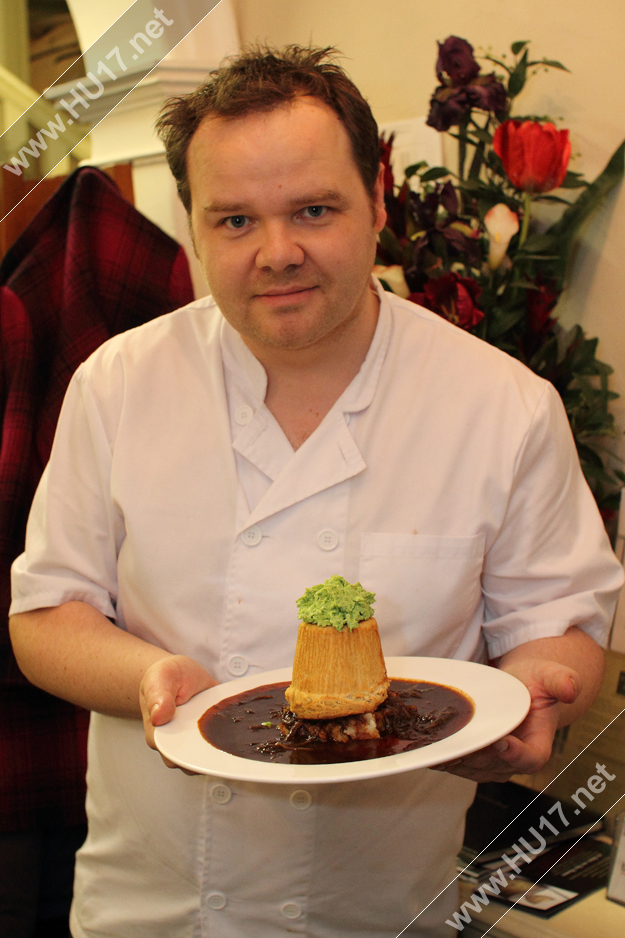 HU17.net Picture Gallery: Click on the thumbnail picture below to enlarge the image to full size
HU17.net Picture Gallery: Click on the thumbnail picture below to enlarge the image to full size