Beverley Minster is all set for another day in the national spotlight.
Following on from the recording of Songs of Praise earlier this week, all the pews have been cleared as the Antiques Roadshow prepares to take over the iconic building.
The BBC are recording the event tomorrow (Friday), with doors open to the public from 9am until 6pm.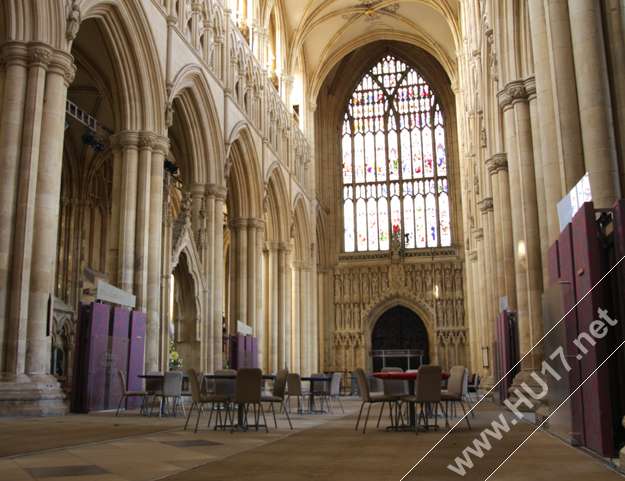 HU17.net Picture Gallery: ' Songs of Praise' Click on the thumbnail picture below to enlarge the image
HU17.net Picture Gallery: ' Songs of Praise' Click on the thumbnail picture below to enlarge the image