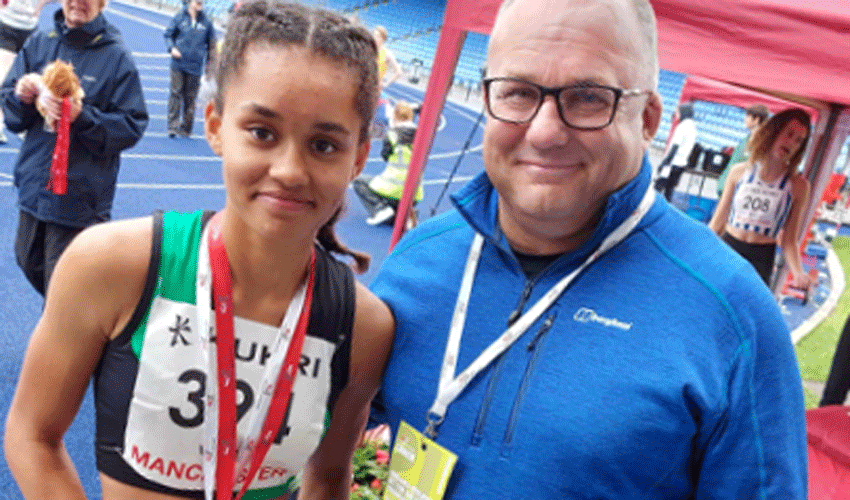 A runner from Beverley has been crowned National Champion in the 200m. Freya Vidal, who is just 15-years-old says she was 'surprised to win.
Freya has been running since she was just seven. She took to the track after tagging along to the local athletics club with her brother. While there her talent was discovered and since then she has been dedicated to the sport and her training.
Commenting on her win at Manchester Sport City she said;
"I was expecting to get the final but didn't think I would win it. However, I thought I might get on the podium so was really pleased the way it went."
"I was really surprised to win the Nationals. I went into it not thinking I'd be the fastest there and I won, although I wasn't happy not to get a PB."
Freya is proving to be a hot prospect on the track. The sprinter competes in the 100m, 200m and 300m running for the City of York AC.
Following her success on the national stage, Freya also enjoyed more success in the Northern and County Championships.
Freya Sets Sights On Olympics in 2028
She said;
"I went to the Northern Championships really stressed out because there was a girl who had a faster PB than me but I'd won the Nationals, but I managed to win."
"In the County Championships, I won all three of my events. I also took part in a team event where I competed in the 100 metres, 200 metres and relay."
"In the 200 metres a girl I have competed against before pushed me really hard and I won with a PB of 25.32."
"In the 100 metres there was a girl competing who has run faster than me and it's not my strongest event, but I won with a PB of 12.47."
It is hoped that with her continued commitment and dedication Freya can now go all the to the top of the sport. Her target is to secure a place at the 2028 Olympics with team GB or Jamaica.