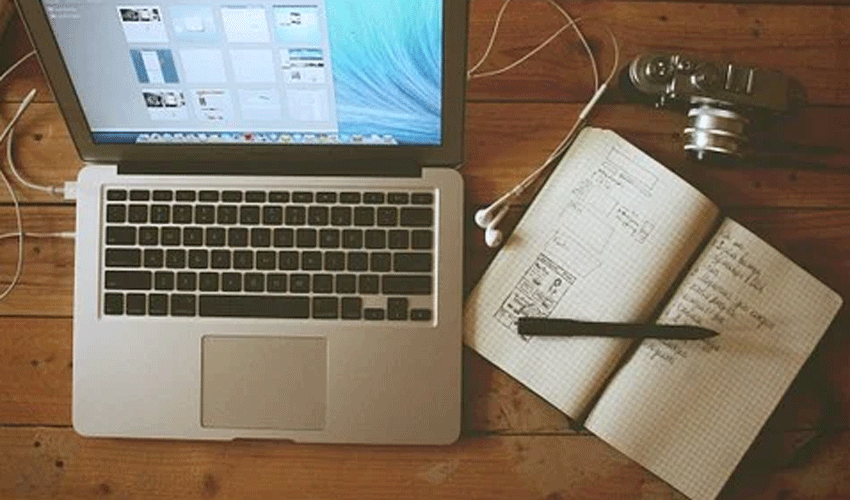 Becoming a successful blogger is not always a cup of tea. To stand out, you need to curve your own unique edge.
You need to keep your blog rolling and raise your profile and constantly employ tactics to attract an audience for each of your posts. Here are some steps you need to take if you envision yourself as the next successful blogger.
1. Choose a Stunning Name
Everything has a name attached to it. Before you start, think carefully and creatively come up with a name for your blog? Remember, you are not the only one in this field. There are innumerable bloggers out there. As you will discover at Fat Stacks Blog, a lot goes into starting a blog and turning it into a successful earner of passive income. The good thing is that with the right guidance and information, it is very doable.
All the same, the chosen name for your blog should aid you to stand out from the masses and attract readers. If you ask successful bloggers, they will tell you that your blog site's name is one of the main selling points for building your brand.
The name should be illustrative and should form a part of your branding game plan. It should be catchy and memorable to make it easier for your readers to search through the Google search engines. For instance, if you want to become a food blogger, your name should help your target audience spot you with ease. If your chosen name has been taken, you will definitely need to choose a different domain.
2. Start Writing
Once you have a name in place, you definitely need a platform to air your ideas. Choosing a blogging platform is the next step towards becoming the successful blogger you have always dreamt of. In the beginning, you can opt to use free platforms like Typepad, Tumblr, and WordPress, among others to host your blog. As you go on, you can invest in improving the design and making it unique.
3. Evaluate Your Niche
Blogging is fun. You can only be the best at what you love. Blogging gives you a chance to air your views and ideas regarding different topics of life. Find a niche that captivates you and consider writing about what you love. The majority of upcoming bloggers fail the test because they fail to identify their niche. Choose topics or subjects you are passionate about, which will keep your readers glued and looking forward to your upcoming pieces.
4. Give Your Readers Value
No reader wants to read through blunt writing. To keep your readers coming back, ensure you deliver on value. The blogging field is very competitive. If you don't satisfy your readers' needs, you are most likely to fail in this career. Ensure your presence is felt online by creating valuable products for your audience.
Ensure to give people what they have been lacking, not what they already have. The public is always perusing through the search engines for something new and unique. Give your readers a reason to visit and read through your page. Your content should be unique, up-to-date, exciting, and enticing.
5. Promote Your Blog
Now that you perfected your writing, and all the juicy content has gripped your audience, you need to start marketing your blog. The process of promoting your products will require effort and patience from your side. There's a myriad of ways in which you can promote your blog. Over the years, Email has been one of the most popular means. Whenever you publish new content on your blog, you can email your list of consumers who have subscribed to your blog post. You can also use the different platforms to market your blog posts on social media, and pump traffic on your site.
6. Monetize Your Blog
Earning an extra penny from blogging is rewarding and fulfilling. While monetizing a blog is not always easy, it becomes a breeze with the right approach. This is especially if you are providing quality pieces of engaging and valuable content on your blog. You can monetize your blog through various ways, including selling advertising space, affiliate links, backlinks, and selling your own products, just to name a few. If your blog generates huge traffic, your efforts can pay generously and help you cater to your needs without an extra hustle.
7. Encourage Feedback
Finally, encouraging feedback will go a long way for any blogger's success. To be a successful blogger, you need to be welcoming and inviting to your audience. Readers can comment nasty stuff on your posts. Ensure you keep away your feelings towards such readers. Comments are helpful. They keep you engaged with your readers, whether negative or positive. Do not forget to request your readers for feedback. It will help you develop a rapport with your audience, increase social proof, and grow your brand!
If your mind is flooding with ideas and you have been wondering how to share them, blogging will afford you that platform. Get your fingers walking the keyboard, write, publish, and inspire the world with your amazing pieces. The above few steps should be enough to get you started. All the best!