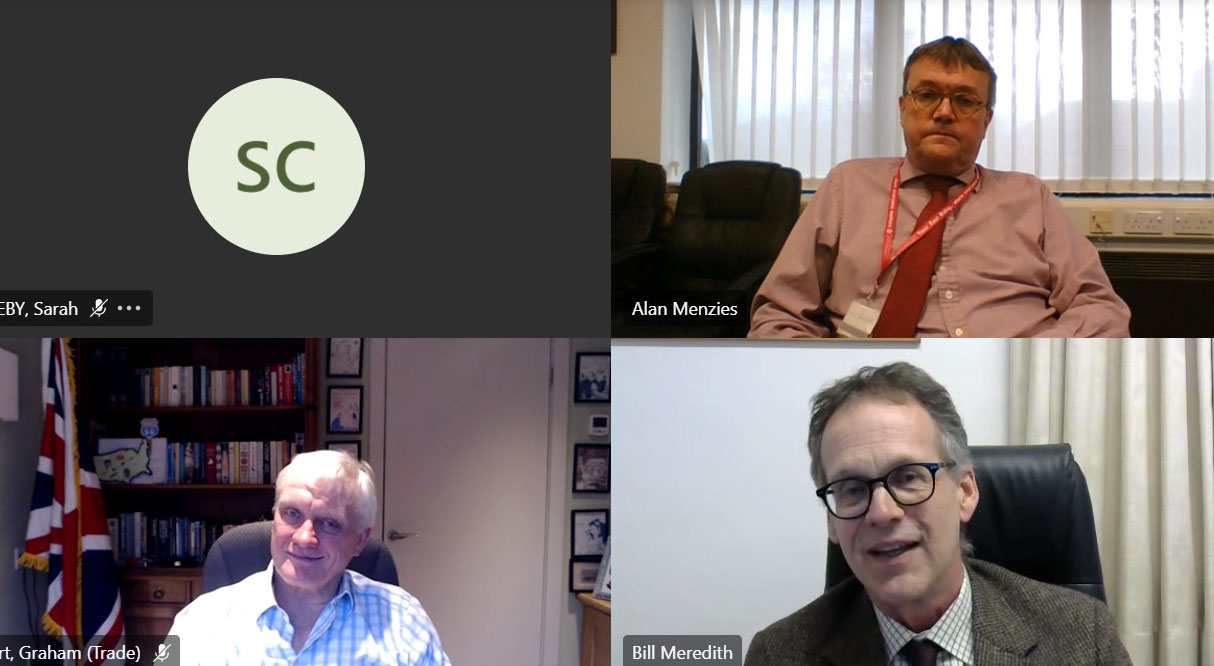 Graham Stuart, MP for Beverley and Holderness, virtually met Bishop Burton College's Chief Executive and Principal of the College, Bill Meredith, and Chair of Governors, Alan Menzies, to hear how they have coped with online learning during the pandemic.
Online learning has been well received at Bishop Burton, with an impressive 92% of students satisfied with how they are getting on.
Bishop Burton was quite well prepared for online learning in advance, as they installed the technology and infrastructure needed, with funding from the Local Economic Partnership (LEP). A student survey aided the allocation of necessary equipment. Many residential students have stayed on-site, with staff upbeat and innovative in their work to reach more remote students working from home.
Graham heard about many exciting and positive projects Bishop Burton has on the go, from their new Institute for Technology to the introduction of T Levels and an ambitious target to reduce the College's carbon footprint to zero by 2030 by farming more efficiently.
As part of Yorkshire and Humber Institute of Technology, courses on precision agriculture will give students the skills to meet the needs of farm employers. Virtual open days have been at the heart of successful recruitment of new students.
Graham said;
"We had a really useful conversation and I was delighted to hear about all the projects that are in the works at Bishop Burton – Bill has done a great job, he and Alan are right to be proud of what their students and staff have achieved. As I told them, I am happy to help in any way I possibly can to support the College's initiatives and look forward to taking up their invitation to open the new Institute of Technology."
Bill said, "It was great to chat with Graham and tell him about everything that's currently going on at Bishop Burton. I am looking forward to welcoming the students and staff back – I know they are keen to get stuck in and resume their practical education."