The blood is a common harbour or several pathogens that cause diseases in humans. These include a wide range of highly infectious bacteria and viruses such as hepatitis and HIV.
For people working in professions where they are constantly in frequent contact with human blood, they need to be trained on how to best maintain their health and safety.
In the US, for instance, the Occupational Safety and Health Administration commonly known as OSHA is a government-controlled agency that is responsible for worker safety. The organization has regulations in place meant to protect workers from various health and safety hazards, including potentially infectious materials such as blood.
They, therefore, offer training to workers working in these high-risk environments dealing with blood, who then become bloodborne pathogen-certified. If this is your dream line of work, here are some things you need to know regarding bloodborne pathogen certification.
Who Needs the Certification?
As mentioned, the certification is meant to protect anyone who reasonably anticipates being regularly exposed to blood or other potentially infectious materials.
In most cases, people who are most likely going to be exposed while performing their job duties will need the certification. As will be discussed briefly below, these individuals require a bloodborne pathogens course from an accredited facility. From physicians to dentists, EMTs, and tattoos artists, some of the most common bloodborne pathogen certification candidates included the following:
Healthcare workers like doctors, nurses, and lab technicians

Emergency response staff

Tattoo and permanent make-up artists

School and daycare staff

Cleaners and janitors of health facilities
What Does the Bloodborne Pathogen Training Involve?
A certification course in BBP covers a few aspects. Once you have decided to take the training, you need to make sure the following aspects are covered.
General safety techniques

Hazard communication and training

Housekeeping

Personal protective equipment (PPE)

Post-exposure follow-up

Laboratories

Hepatitis B vaccination

Engineering and work practice controls
OSHA has in place several things that your training needs to cover. This makes it important to check with the respective regulatory body in your country or state regardless of where you get the training and certification. The course is meant to enhance your safety and the safety of those you are working with.
Training and Examination
Becoming bloodborne certified is not much of an issue. All you need to do is enrol in a training course. This can be done physically or online. Numerous health institutions are offering the course. Most of these institutions will give you the lecture notes for free and charge you $15 or so for the certification itself. The price is usually discounted during the annual renewals. After you have enrolled and undergone all the lectures, you will be required to take a short examination. Your performance will determine if you get certified, or you will have to redo the course.
For you to be certified, you need to pass. This means getting a score of 80% or higher. The good thing is that you can take the exam multiple times until you get the certification. After you have attained the required pass mark, you are then certified for a year. The certificate will then be renewed yearly.
Certification Urgency and Length of Training
The urgency of the certification depends on the state you are in. Some states will require you to be certified to do certain procedures though not all. While some states may not regard the certification as a requirement, many employers will need you to get a bloodborne pathogen certification so that their business complies with OSHA's regulations. Most of these employers will finance your training.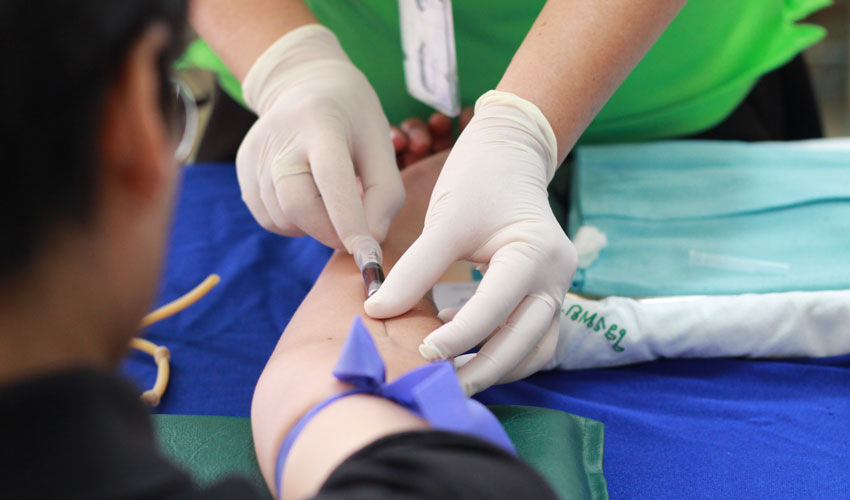 You may be asking, how long does a bloodborne pathogen certification training last? The training can take a day in total. The whole training is about 4 hours of material and taking lectures, alongside a short examination which takes about fifteen minutes.
The certification you get should be acceptable countrywide. What you need to be keen on is ensuring that your training strictly follows OSHA's Bloodborne Pathogens standard (29 CFR 1920.1030). The standard is usually a regulation prescribing safeguards meant to protect workers against hazards related to bloodborne pathogens. It is, therefore, important that you take your time to thoroughly understand the specific training you need before you even enrol.
Bloodborne pathogens are highly infectious. When in a job where you are constantly handling or being exposed to blood and other body fluids, you need to be geared up to ensure your safety. Without the right training, one can end get themselves infected in the line of duty.
The training you get to be certified ensures that you are well equipped to handle the risks of exposure in the workplace. You will also know how to handle the equipment used to ensure your utmost safety. The above pointers can help you get the certification without much strain.