Laura Truscott a self-employed Colourist says she is shocked and honoured at being named Colourist of the Year in the Salon Awards.
34-year-old Laura who is a colour specialist at BB's Hair Boutique in Beverley found out she won the prestigious title as Colourist of the Year in Yorkshire just days ago.
It has been a testing time for Laura and those in her industry. Salons around the world have been among those businesses to suffer the most during the COVID-19 pandemic.
Laura hopes that by winning this title it will help inspire others in the industry. While also feels this accolade will help her further her own career and reputation in a competitive industry.
Speaking to HU17.net she said;
"When I found out I had won I did not know what to do with myself. I was in shocked when I learned I had won. It is such an honour to win this award."
"Having started out in the in this industry when I was sixteen, winning feels like an acknowledgement for all those years of effort."
"Over the past 18 years, I have invested vast amounts of money and time in training. It feels like all that effort has been recognised in the industry through winning this award."
While this was her first award, Laura has come close in the past. She has been shortlisted and reached finals.
Laura had to complete a three-stage process in order to win this title. She had to provide written and video content outlining why she felt she was one best colourist specialists in the business. This process began back in July.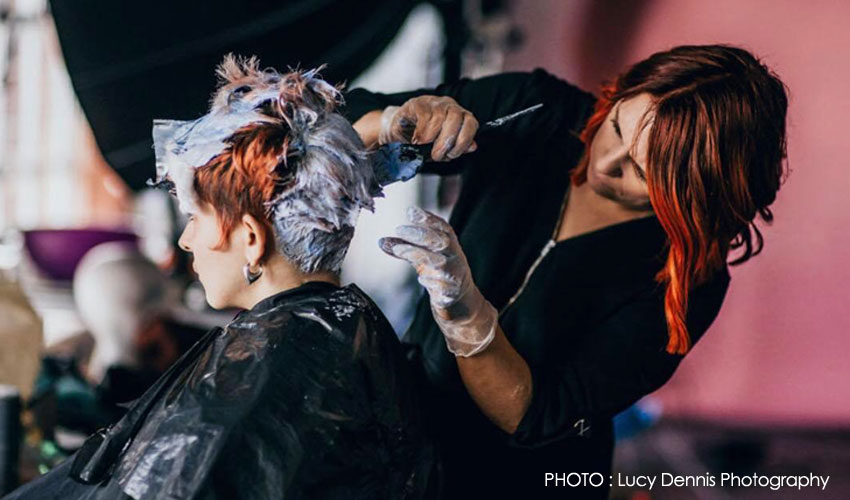 Colourist Turned Lockdown To Her Advantage By Enhancing Skills
Explaining more about some of those stages She said;
"I had to demonstrate how I keep in touch with the current trends and techniques within the industry. Also, they looked into my social media channels to see how I present my work."
"For the video, they asked why I felt I deserved to win. For me, the key message was about wanting to inspire others. I really want others especially young people to see what can be achieved in this industry with hard work and dedication."
Laura's own grit and also determination were epitomized in how she handled the lockdown. She saw it as an opportunity. With businesses closed and people unable to work, Laura used the time to better herself.
She said;
"During the lockdown I immersed myself in training programmes. There were a lot of top people from this sector hosting seminars and training courses online.
"This was not a good situation for anyone but I feel I managed to turn it to my advantage. In the summer I networked and enhance my skills and knowledge."
"As a result of this, I was able to build links with big brands like Pulp Riot. I hope going forward I am able to continue this work as I strive to become a Pulp Riot Artist."